SMM Network News: on May 10, the exploration project of Pulang Copper Mine undertaken by Yunnan Copper Mineral Resources Exploration and Development Co., Ltd. successfully passed the approval of the owner Yunnan Diqing Nonferrous Metals Co., Ltd., and officially started drilling rig 211. Said goodbye to the company's history of no drilling at the Pulang copper mine.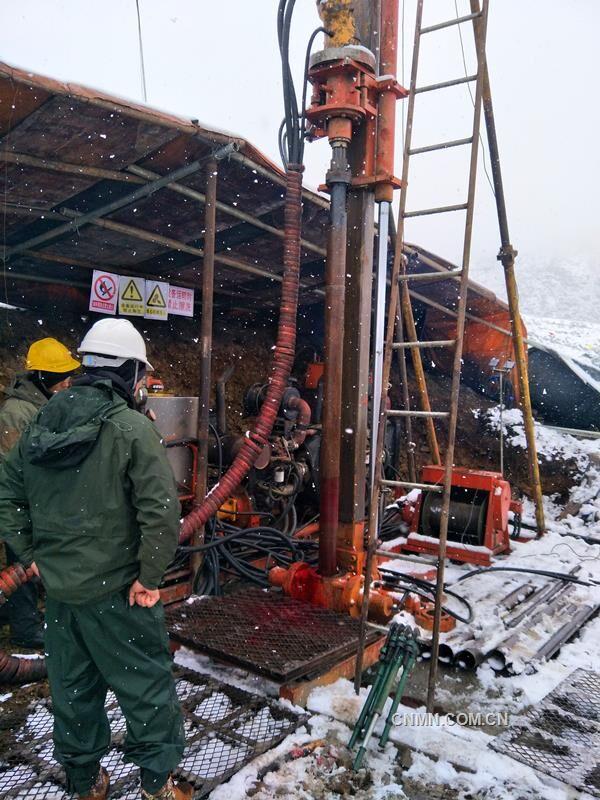 On that day, the Plang copper mine snowflakes flying, snow-capped, cloud copper exploration Prang project staff against the piercing wind, launched the company's "Prang first drill." At present, the Yunnan Copper Exploration Prang Project Department is mainly responsible for the supplementary exploration project of 20-30 lines of KT1 orebody in Pulang Copper Mine, including the construction of seven boreholes (with a total workload of 3794 meters) and the corresponding cataloguing and sampling work, including ZK2207, ZK2205, ZK2605, ZK2604, ZK2807, ZK3005 and ZK3007. Equipped with technical personnel, drilling construction personnel, full-time safety personnel and full-time drivers, a total of 24 people. The main construction equipment is three portable full hydraulic core drilling rigs, all of which are advanced drilling equipment and have strong drilling ability.
With the scientific arrangement of the project manager and the concerted efforts of the project department personnel, the preparatory work before the start of the project will be carried out rapidly. In the early stage, we have completed the construction of the project department, such as the purchase of office equipment, personnel, clothing, food, housing, transportation and so on. The formulation of the project management system, the drilling project construction organization plan, the implementation plan, the emergency plan for production safety accidents, and the special implementation plan for safety and environmental protection, As well as the staff level 3 safety education, the HSE responsibility list, the post responsibility list, the mutual insurance responsibility system signing and so on the work also completes on schedule; Drilling workers are actively involved in the handling and assembly of drilling equipment, and our cooperation has laid the foundation for the construction of the project as scheduled.
The construction site is located at the top of the mountain above 4100 meters above sea level in Shangri-La, and the environmental conditions are extremely bad. The environment of low temperature and lack of oxygen is a great test to the body of everyone in the project department. In addition, the ice and snow cover and the road is slippery, which has a negative impact on the operation and construction. All the members of the project department fully carried forward the spirit of "three disbelief" and, with the determination of "not defeating the enemies in the western region, vowed not to return it." they fought hard in the snowy plateau and strived to create new and remarkable achievements for Yunnan copper exploration.