SMM, May 18 / PRNewswire-Asianet /-
Since April, domestic smelters have entered a period of centralized inspection and repair, and this year's maintenance and production reduction has had a greater impact than in previous years. In addition, imported copper has been at a loss for a long time, resulting in a reduction in import customs clearance, but domestic demand has not yet seen a significant improvement. Copper stocks in the last period have fallen for eight weeks in a row, and the contraction in domestic supply has supported the price of Shanghai copper more strongly than that of Lun copper, resulting in an improvement in the import structure and a small profit.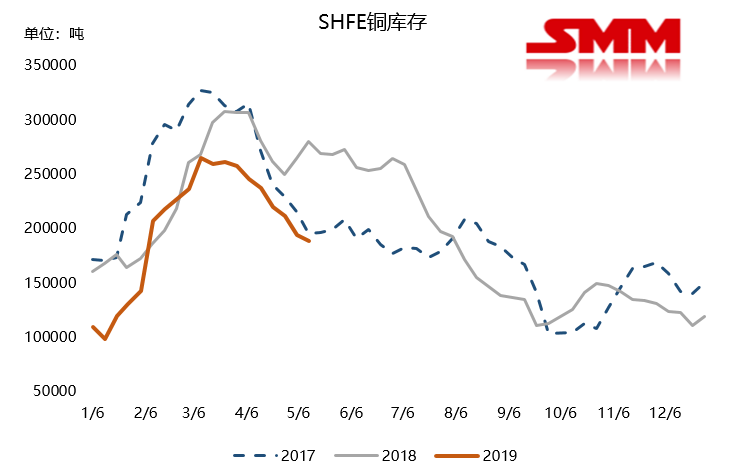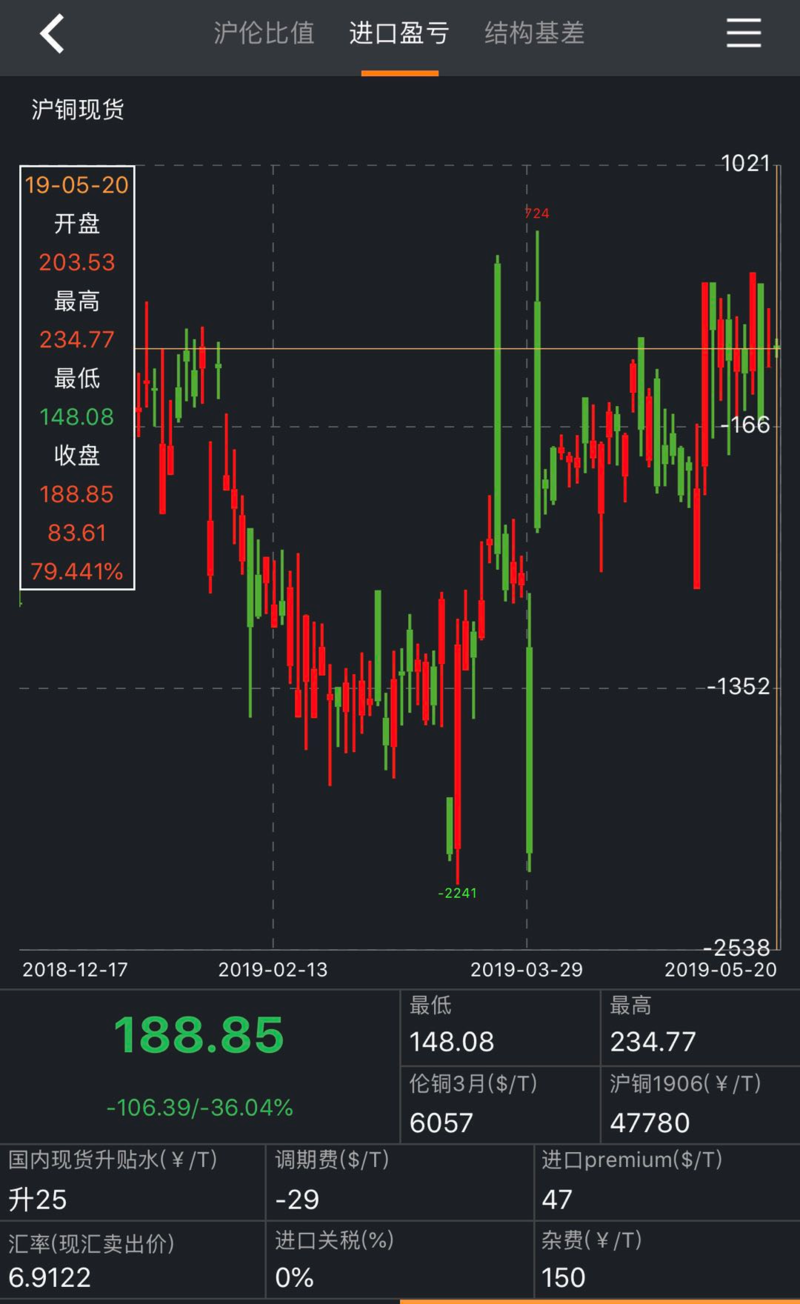 For traders, once there is profit space in the import window, it is bound to attract importers to do import customs clearance operations, so according to SMM, bonded warehouse inventory has declined for two consecutive weeks, but because of the limited profit space, Therefore, there has not been a large number of centralized customs declaration, bonded area copper inventory two weeks cumulative copper inventory also decreased by only 6000 tons.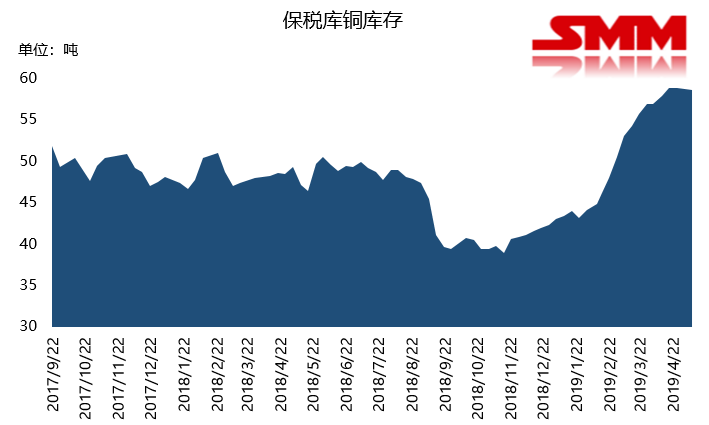 So, according to the current market conditions, can we promote the import of copper to remain profitable, import a large number of imports of copper customs clearance to the domestic?
SMM believes that although the current contraction in supply has given imported copper a certain profit opportunity, but because the market does not have much expectations for domestic demand. From the recent spot market transactions, due to the market consumption "peak season is not prosperous" situation, downstream take goods are not active, resulting in the market is difficult to maintain high water quotation. Because traders are looking at weak domestic demand, they are doing a set of operations, and the operation of buying foreign countries and throwing them at home also makes it difficult to keep the profit window open, so they will continue to wander near the break-even point. Occasionally, traders take advantage of the opportunity to import, but the import volume is small, and there is no centralized customs declaration.
Therefore, SMM expects that imported copper will not have a chance to make a substantial profit for the time being, and after the end of centralized maintenance of domestic smelters, the domestic market supply will be improved, and imported copper will have more difficult opportunities to import.
(SMM Kwong Tze-si)