SMM News: according to the website of the Ministry of Industry and Information Technology, from May 13 to 15, the Department of Raw Materials Industry of the Ministry of Industry and Information Technology went to Ganzhou, Jiangxi Province, to carry out special research on rare earths. The Dingnan Daceng rare Earth Mine, Longnan Nonferrous, Youli Science and Technology, Zhongke Tuo Da, Ruining High and New Technology and other enterprises, as well as the National Ionic rare Earth Development and Utilization Engineering Center, the National Tungsten and rare Earth quality Supervision and Inspection Center, Yellow sand tail water treatment station and "China rare gold valley" planning hall.
The research group learned more about the development of rare earth resources, technological innovation, development of new materials and environmental protection, and held discussions with the competent industrial departments of Jiangxi Province, the people's Government of Ganzhou City and key enterprises.
Ganzhou is known as the "rare earth kingdom" and "tungsten capital of the world". 70% of the world's medium and heavy rare earths and 60% of wolframite are produced here every year. And has formed a complete industrial chain of rare earths and tungsten from geological exploration, mining and selection, smelting and processing, product application to inspection, research and development and design, and is the largest processing base for rare earth and tungsten products in China. It has become a national high-tech industrialization base of new tungsten and rare earth materials.
In December 2015, the "proposal of the Ganzhou Municipal Committee of the Communist Party of China on the formulation of the 13th five-year Plan for the National Economic and Social Development of the whole City" put forward: giving full play to the advantages of tungsten and rare earth resources, planning and building a "rare gold valley in China." To create a national well-known rare earth metal industry cluster area.
China rare Gold Valley has also set development goals: by 2018, the main business income of rare earth rare metal industry will exceed 200 billion yuan; By 2025, the revenue from the main business will exceed 500 billion yuan, the innovation environment in the "rare Gold Valley" will be more perfect, the vitality of innovation will be significantly enhanced, and the efficiency and efficiency of innovation will be significantly improved. Cultivate a number of rare earth rare metal high-tech industrial clusters with international competitiveness, and create a world-influential platform for scientific and technological research and development, innovation services and talent gathering.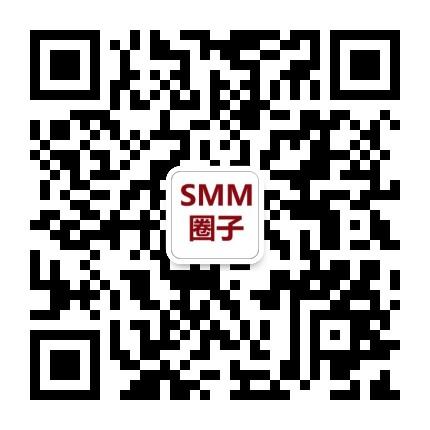 Scan QR code and apply to join SMM metal exchange group, please indicate company + name + main business