[Volvo and Ningde Times / LG sign multi-billion dollar orders] on May 15, Ningde Times officially announced that it has reached a partnership with Volvo cars to become one of its global power battery partners. Provide power batteries for the next generation of electric models and polar star (Polestar) models. Under the agreement, Ningde Times will supply battery modules around the world for Volvo's upcoming automotive development platform, SPA2, as well as for mature CMA platforms. Volvo later announced that it had signed multibillion-dollar orders for power batteries, but covered two power battery suppliers, Ningde Times and LG Chemical, a South Korean battery company.
[Chongqing releases 5G remote driving Application demonstration in China's first Urban Traffic scene] A driverless vehicle bypasses obstacles and stops at fixed points on the road-this is not the scene of a science fiction movie. This is Chongqing Telecom's first 5G remote driving project in Chongqing based on 5G applications. Chongqing residents are expected to experience 5G network-based split long-distance driving within this month. This is the first time that Chongqing has released the results of the first phase of 5G remote driving, and it is also the first demonstration of 5G remote driving application in the country's urban traffic scene.
[Tesla Model 3 full price increase of US $35000 "Volkswagen version no longer exists] Tesla confirmed on May 14 that the price of all versions of the Model 3 model would be increased by US $400, The cheapest version of Model 3, which is currently available online, costs $39900, less than three months after the company launched the $35000 so-called "popular version" of the Model 3.
[key points of Standardization of New Energy vehicles in 2019 issued by the Ministry of Information Technology: optimizing the Standard system and updating the Roadmap in time] on 15 May, the official website of the Ministry of Industry and Information Technology issued the "key points of Standardization of New Energy vehicles in 2019". Among them, it is emphasized that the construction of the standard body of new energy vehicles will be continuously optimized this year, and the research, system and revision of the standards are urgently needed. The main work includes three aspects, focusing on optimizing the standard system and promoting the development of standard innovation, research key areas to meet the requirements of industrial development, and strengthening international participation to enhance international influence.
[China will become the main battlefield of the electric vehicle industry in the next 20 years] according to a new report released by Bloomberg New Energy Finance (BNEF), thanks to the Chinese government's promotion of green cars, in the next 20 years, China will become a major battlefield for electric car manufacturers, although the electric vehicle market in the United States and Europe will also make progress. According to a report released Wednesday by BNEF, the Asian country's annual sales of electric vehicles will reach 2 million by next year, after exceeding 1 million for the first time in 2018.
[Volkswagen accelerates capacity expansion for electric vehicles a year or more than Tesla] in about a year, Volkswagen's capacity for electric vehicles is likely to catch up with Tesla. Volkswagen said it was building two factories in China with a total capacity of 600000 vehicles. The two plants, located in Anting and Foshan, respectively, have a capacity of up to 330000 vehicles at the Zwickau plant in Germany and are expected to start production by the end of the year. Then Volkswagen's production capacity may surpass that of Tesla. Tesla's only auto assembly plant in Fremont, California, has a production capacity of about 500000 vehicles.
SMM Cobalt Lithium Research team
Hu Yan 021 51666809
Hong Lu 021 51666814
Ning Ziwei 021 51666780
Qin Jingjing 021 51666828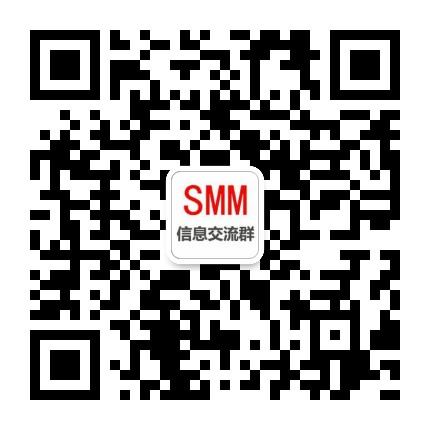 Scan QR code and apply to join SMM metal exchange group, please indicate company + name + main business