SMM5 News of the 10th of July:
Recently, affected by the bad news of the Sino-US trade negotiations, the price of nickel has been constantly lower, and it has already been reflected during the May Day holiday on the outside. 96000 yuan / ton opened low on the first day after the internal market, and the stock market collectively fell sharply. Shanghai nickel fell below the 95000 yuan / ton mark on Thursday. However, the anxiety atmosphere in the market eased on Friday, the Sino-US negotiations were not as bad as expected, the stock market rallied and non-ferrous metals rebounded one after another, with Shanghai nickel rising 1.14%.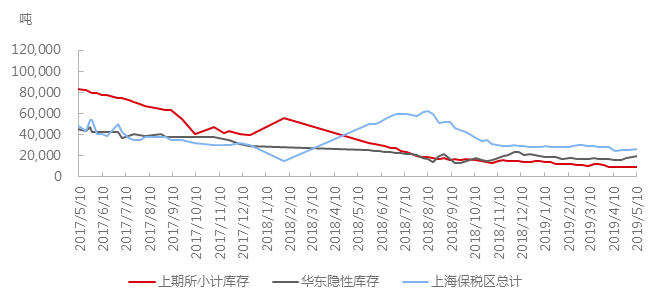 Source: SMM
According to the SMM survey, the total amount of nickel stocks in Shanghai, including the previous warehouse receipt stocks, increased by 2695 tons to 56100 tons, or 5 per cent, from the end of April. The specific changes are as follows: the inventory in East China increased by 2000 tons to 20100 tons compared with the end of April, mainly due to the profit of imports, and the long-term arrival of goods in Hong Kong has been declared to the mainland one after another. During the same period, the inventory of refined nickel in Shanghai Free Trade Zone (including Shanghai Tianwei, Capital Management Hall, adjacent Port, Jiekai and Henry Bath) increased by 1000 tons to 26900 tons compared with the end of April.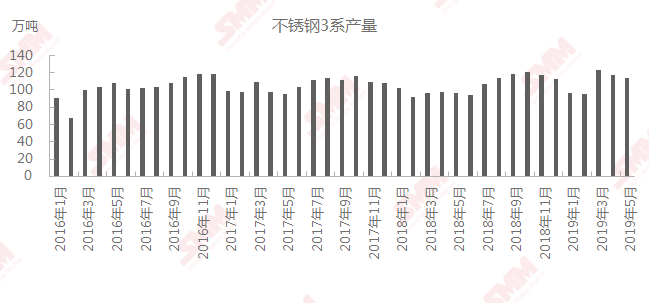 Source: SMM
According to SMM research, the output of 3-series stainless steel in May was 2.5% lower than that in April to 1.14 million tons, and some steel mills converted to 3-series and 2-series. Stainless steel downstream consumption has not improved, stainless steel inventory remains high, stainless steel prices continue to decline.
Recently, the rise and fall of nickel is mainly dominated by macro factors, but returning to the supply and demand side of nickel, the supply of nickel pig iron is still gradually released, and the supply of nickel pig iron is larger than that of electrolytic nickel paste. The consumption of stainless steel in the lower reaches has not improved. In May, some steel mills turned to 3 series to do 2 series, and the output of 3 series decreased and the demand decreased. And stainless steel inventory as a whole is still high, stainless steel prices continue to decline. From the point of view of supply and demand, the trend of nickel price is weak, which is a process of continuous negative decline, but the overfall caused by macro factors may be necessary to repair in a short period of time.
For more information, please subscribe to the SMM Ni Research Group products "China Ni Industry chain General report" and "China Ni Industry chain High end report". Get the latest nickel ore, nickel pig iron (China + Indonesia), electrolytic nickel, nickel sulfate, stainless steel (China + Indonesia) related data analysis and market analysis! For order and trial, please call 021 51666896 QQ 2880505538, contact: Duan Chunjing
(Shanghai SMM Network Duan Chunjing TEL: 021 51666896 QQ: 2880505538)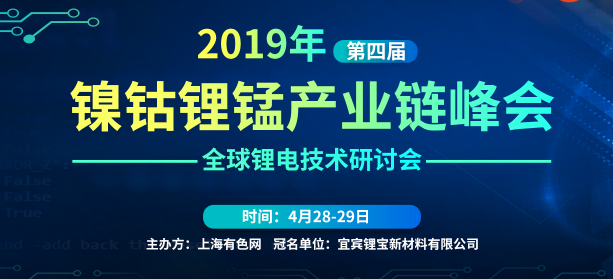 "Click to sign up for the 2019 SMM Ni-Co-Li Summit