SMM Network News: on May 5, 2019, China Metallurgical Jingcheng Engineering Technology Co., Ltd. won the bid for the steelmaking general contract project of Shijiazhuang Iron and Steel Co., Ltd., Shijiazhuang Iron and Steel Co., Ltd. The scope of the contract includes the design, supply, construction, installation and commissioning of steelmaking and continuous casting workshop and related supporting facilities.
The relocation and transformation project of Hegang Shigang is a key project for Hegang Group to carry out green development and intelligent manufacturing strategy and to realize international first-class and efficient production. The total investment of the project is more than 10 billion yuan, which will form a high-end special steel production capacity of 2 million tons of steel and 1.92 million tons of steel. The project adopts the most advanced environmental protection management technology, implements intelligent manufacturing in the whole process of the whole system, and aims at the needs of major national projects and high-end equipment manufacturing industry. Production of automotive, construction machinery, railway and rail transit, military and other industries high-quality special steel products.
As the leader of the national team of metallurgical construction, China Metallurgical Jingcheng has excellent core technology of short process steelmaking and rolling, which will rely on the best configuration of engineering and technical experts, and according to the guiding ideology of "simple", "efficient" and "low cost". Reasonable matching of the whole process equipment process, for Shigang to build a world-class competitiveness of Youte Steel Dream Factory.
The smelting process of the project will adopt advanced double vertical shaft scrap preheating DC furnace, automatic tapping and slag technology, electrode rotary LF refining furnace, dual station RH vacuum refining with mechanical vacuum pump, intelligent dynamic smelting control, flameless combustion, Many advanced technologies, such as fully automatic unmanned crane, ladle capping, automatic steelmaking auxiliary robot, etc., It can significantly improve the purification quality and intelligent control level of molten steel, and greatly reduce the energy consumption of smelting process (energy consumption per ton of electric furnace to reduce 80~100kwh/t) and raw material consumption (electric furnace electrode consumption to reduce 0.6~1.0kg/t). To build an ecologically friendly first-class steelmaking workshop.
The continuous casting process is centered on the production of high quality special steel, equipped with vertical continuous casting, tundish heating, mold automatic slag addition, mold liquid level automatic control, mold and end electromagnetic stirring, dynamic light reduction and heavy pressure reduction, water tank quenching, Automatic pouring robot, casting billet automatic marking and other advanced technology, and equipped with grinding, shot blasting, flaw detection and other billet finishing equipment.
The public auxiliary system will adopt the most advanced environmental protection treatment technology, eliminate urban reclaimed water and sewage to achieve zero discharge, air pollutants to achieve ultra-low, near zero discharge, steel slag and other waste comprehensive utilization of 100%, to achieve green and clean production.
The project is expected to be completed and put into production by the end of 2020, when it will lead the equipment level, intelligence level, energy saving and low consumption level and green environmental protection level of China's electric furnace short process steelmaking and continuous casting production line to a new height. Shigang has become a green and intelligent demonstration enterprise of Youte Steel, which adopts full short process steelmaking in China, and contributes to the process reengineering and green development of China's iron and steel industry.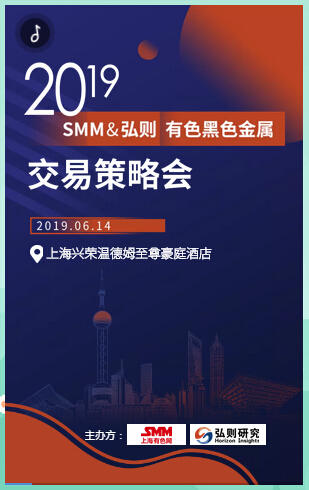 "Click to enter the registration page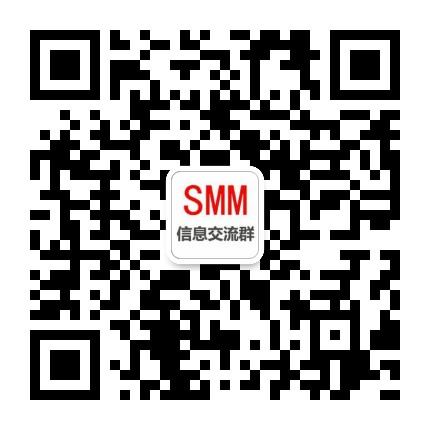 Scan QR code and apply to join SMM metal exchange group, please indicate company + name + main business