[new air electrode material can be used in solid fuel cell] Central University of Japan has developed a new air electrode material for (SOFC) electrode of solid oxide fuel cell. This kind of air electrode combines lanthanum nickel oxide with gadolinium oxide doping ceria and realizes high performance. The new air electrode material can reduce the working temperature to slightly higher than 500 ℃, thus making it possible to use low-cost but high-temperature corrosion prone to high temperature corrosion of ferrite-based stainless steel, thus greatly reducing costs. The auxiliary power supply (APU) for aircraft and the extended range engine for electric vehicles can also be used.
Citic Securities: new energy vehicles are in the stage of rapid growth and two main lines looking for investment opportunities. Citic Securities pointed out that new energy vehicles are growing at a high speed, with a clear long-term trend, an upward trend in overseas prosperity, and accelerated integration of the global industry. At present, the subsidy has retreated, and the market is worried that the profit level of the industry is declining, and the downstream growth rate is down. It is suggested that investment opportunities should be sought from two main lines. Main line 1: under the background of new energy vehicle globalization, the middle reaches is looking for high-quality enterprises with global competitiveness in the supply chain; main line 2: downstream looking at the vehicle enterprises with the ability of "popular style" models.
[Livent cut prices and sales forecast for lithium mines this year.] the future trend of the lithium industry is not yet known. Livent's market value fell by about 1/4 due to the poor performance of lithium hydroxide sales used in electric vehicles. So the company cut its price and sales forecasts for lithium mines this year. Aleksey Yefremov, an analyst at Nomura Instinet, said it was a sign of increased competition in the market and that lithium industry peers should be vigilant.
[FMC2019 Q1: sharply revised full-year performance guidance] due to the decline in lithium hydroxide and lithium carbonate prices, the company expects the average price of lithium products to fall by 35 to 45 per cent (including exchange rate impact) in 2019, while significantly lowering the 2019EPS guidance by 36 per cent. Livent's three views on the current lithium market are as follows: lithium battery high nickel push is lower than expected, lithium hydroxide demand is lower than expected. The output of lithium iron phosphate is higher than expected. The surplus of lithium concentrate puts pressure on the price of lithium carbonate.
[Albemale quarterly report for the first quarter of 2019: leave the 2019 full-year guidelines unchanged] 2019Q1 operations are in line with expectations. 2019Q1 generated $832 million in revenue, + 1 per cent year-on-year. The adjusted EBITDA was $226 million (- 9 per cent year-on-year) and net profit was $134 million (+ 1 per cent year-on-year), in line with expectations. And the company maintains the 2019 full-year performance guidelines.
[Baili Technology won bid for Sichuan Xinli 470 million yuan positive production line order] on May 7, Baili Technology (603959) issued an announcement, Changzhou Baili Lithium Electric Wisdom Factory Co., Ltd. (hereinafter referred to as "Baili Lithium Power") won the bid for the intelligent powder integration system for the first phase of the lithium cathode material project of Sichuan Xinli Xiang Energy Technology Co., Ltd., The winning bid amount is 466 million yuan.
SMM Cobalt Lithium Research team
Hu Yan 021 51666809
Hong Lu 021 51666814
Ning Ziwei 021 51666780
Qin Jingjing 021 51666828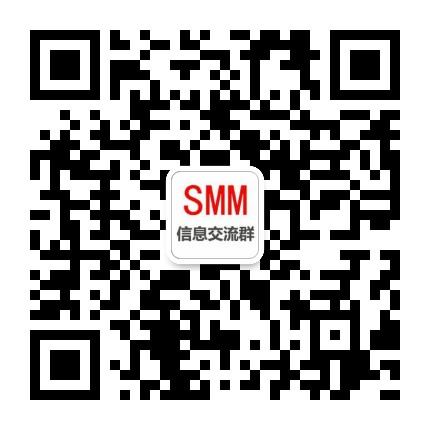 Scan QR code and apply to join SMM metal exchange group, please indicate company + name + main business