SMM5, June 9: due to poor sales expectations for lithium hydroxide used in electric cars, Livent's market value fell by about 1/4, so the company cut its price and sales forecasts for lithium mines this year, Bloomberg reported.
Aleksey Yefremov, an analyst at Nomura Instinet, said it was a sign of increased competition in the market and that lithium industry peers should be vigilant.
But Christopher Perrella, a chemical analyst, confirmed future demand for lithium mines and said electric vehicles had accelerated demand growth and could lead to tight supply in the market.
Bloomberg New Energy Finance (BloombergNEF) also said that in the long run, the development of the global electric vehicle industry will give a great boost to the demand for battery materials. Between 2020 and 2030, demand for cobalt for lithium batteries will triple, demand for lithium will increase sixfold, and demand for nickel will increase tenfold.
But others disagree.
Anthony Tse, managing director of Galaxy Resources, says there is still a lot of uncertainty about the future, because exactly how much lithium is still in supply is still unknown.
Zhou Jianqi, general manager of China's Sichuan Yahua lithium industry, said lithium producers are in a difficult situation, but the difficult times are still not over and prices are likely to fall in the future.
On the industry specification side, chemical industry analyst Christopher Perrella said the lithium industry is also dealing with the increasingly tight lithium industry norms.
(note: this article is translated from Bloomberg. If you are concerned with copyright issues, please contact SMM. We will deal with them in a timely manner.)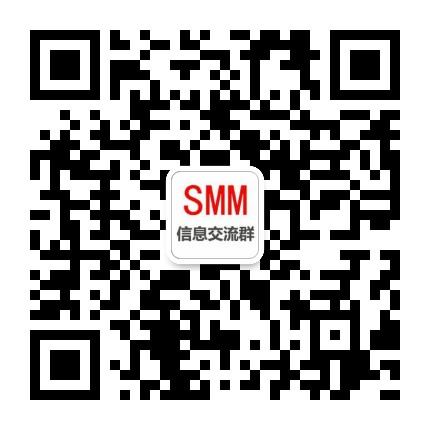 Scan QR code and apply to join SMM metal exchange group, please indicate company + name + main business