SMM News: London Metal Exchange (LME) data released on Wednesday showed that London zinc stocks rose 7.46% to 94300 tons, the highest level in nearly three months.
Shanghai zinc stocks fell seven straight to 72090 tons, a three-month low as of April 30, according to data released in the previous period.
Note: generally speaking, the falling stock of domestic and foreign exchanges will support the futures price, on the contrary, it will be negative for the futures price.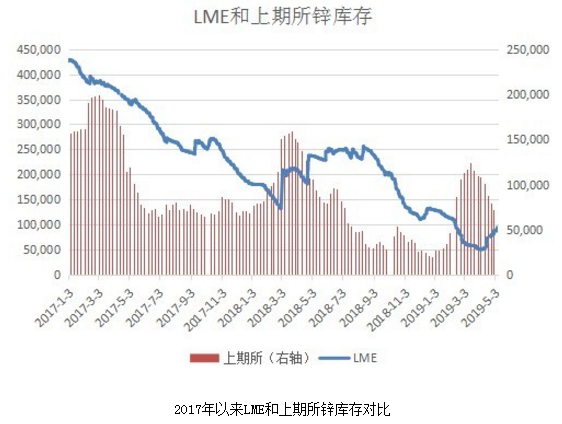 The following is the LME and previous zinc inventory data since November 2018: (in tons)
Related reading