SMM News: the results released by SCHMOLZ + BICKENBACH, a well-known producer of special steel, showed that despite the slowdown in the fourth quarter, it achieved most of its annual targets for 2018.
Gross operating profit (EBITDA) for the whole year increased by 17 per cent to 251.4 million euros, adjusted gross operating profit increased 6.3 per cent year-on-year to 236.7 million euros, and operating profit (EBIT) fell 60.6 per cent to 34.7 million euros compared with the same period last year. Net profit was converted to a loss of 700000 euros from 45.7 million euros the previous year as a result of impairment of the assets of the Canadian Finkl Steel business unit. Finkl Steel's revitalization plan is already under way.
Sales rose 15 per cent to 498000 tonnes in the fourth quarter from a year earlier, down 8 per cent if Ascometal was excluded, and the average selling price rose 4.9 per cent from a year earlier to 1597.4 euros per tonne, but lower than in the previous quarter. Sales rose 20.6 per cent from a year earlier to 795.5 million euros; gross operating profit fell 36.1 per cent to 28 million euros, adjusted for a year-on-year decline of 19.2 per cent to 39.2 million euros; net profit turned to a loss of 93.1 million euros from 26.2 million euros a year earlier.
SCHMOLZ + BICKENBACH said that given the political and macroeconomic risks, the economy is expected to continue to decline for some time in 2019, followed by a recovery, based on which the company is expected to have an adjusted gross operating profit of between 1.9 and 230 million euros in 2019.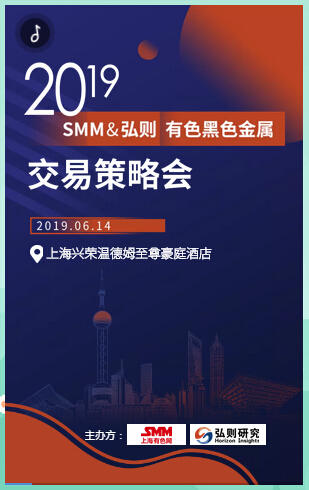 "Click to enter the registration page