SMM News: according to a report released by the Eramet Group, in 2018, its sales increased by about 5 per cent year-on-year to 3.825 billion euros, while gross operating profit (EBITDA) fell by about 3 per cent year-on-year to 843 million euros. Operating profit fell about 4 per cent from a year earlier to 581 million euros, while net profit fell about 74 per cent to 53 million euros.
Sales of its nickel business unit rose about 15 per cent year-on-year to 738 million euros in 2018, while operating losses shrank by about 11 per cent to 111 million euros. The impact of rising market prices was offset by rising costs in New Caledonia and the continued restructuring of nickel processing plants in France. Driven mainly by higher nickel prices and higher ore exports, SLN's operating loss shrank by 31 million euros from a year earlier to 64 million euros. The Sandouville plant once again dealt a heavy blow to performance, with an operating loss of 57 million euros.
In New Caledonia, the blockade of the Kouaoua Mining Centre during the period from August to October had an impact of 11 million euros on the Group's operating profits for fiscal year 2018.
Thanks to good mining production (excluding Kouaoua,), SLN exported a record 1.2 million tons of nickel ore in 2018, up 36 per cent from a year earlier. The exported ore nickel grade is low and can not be used in local smelting production.
Compared with 2017, Doniambo's nickel production fell 4 per cent in 2018, while ferronickel sales remained stable at 55300 tons.
SLN's efforts to reduce production costs in 2018 were thwarted by rising fuel prices, changes in the euro / dollar exchange rate and protests at New Caledonian mines. The cash cost in 2018 was $5.80 / lb ($5.70 / lb in the second half of the year), up from $5.1 / lb in 2017. Eramet proposed a rescue plan for SLN at the end of 2018. The plan is based on new business models, including increased exports of low-grade nickel mines, improved internal performance and lower energy prices. The new business model is to rebalance mining and smelting production, allowing for higher valuations of current mining deposits and corresponding reduction in cash production costs. The success of the model is based on the target volume of ore exports to reach 4 million tons per year in the second half of 2020. In 2019, SLN's nickel mine export target is 1.5 million tons. The goal of the rescue plan is to reduce cash to $1.30 a pound by 2021.
The nickel pig iron plant of the Weda Bay nickel project in Indonesia has been opened and is expected to begin production by the end of 2020. At that time, the plant's long-term nickel pig iron production capacity of 30, 000 tons / year, Eramet underwriting 43 per cent.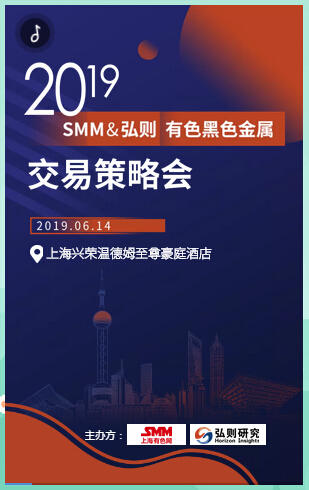 "Click to enter the registration page