SMM4, 19 March: Chen Li, director of the Chuancai Securities Research Institute, expressed his views on the dependent variables and independent variables of the bulk metal market at the "Daya summit 2019 Nonferrous Industry chain High-end Forum" organized by Meerya Futures and Chuancai Securities. Director Chen stressed that there are many influencing factors in the bulk metal market, including supply and demand, exchange rate, market control, enterprise cost, raw material cost, shipping price and so on. At the same time, he said he is optimistic about the trend of copper prices, and expects the compound growth rate of refined copper to be about 2.2% in 2019 and 2020, and limited supply will be good for copper prices. And with the huge investment in infrastructure this year, it will lead to the steady development of copper-related terminal industries such as home appliances. The development of new energy vehicles will also increase the demand for refined copper. And Director Chen also mentioned that in addition to gold, copper is the most representative of non-ferrous metals with investment properties of the metal. And copper's financial properties, which have been suppressed for years after 2014, are likely to make a comeback, and copper prices are expected to step into the bull.
For other non-ferrous metal industries, first of all, zinc prices due to the improvement of downstream consumption and national infrastructure investment, is expected to rise slightly.
Aluminum prices will not rise significantly this year due to high domestic inventories. Because China is the largest country in the world in terms of aluminum production and sales, the domestic demand in 2019 is estimated at about 37.6 million tons, and the domestic electrolytic aluminum supply is estimated at about 37.4 million tons in 2019. In this situation of supply and demand, prices will also be suppressed accordingly.
In terms of precious metals, gold is favored by the market because of its own financial preservation and risk aversion, and Director Chen is optimistic about the medium-and long-term bull market in gold, first of all, because of the possible inflation in the domestic macro-economy at present. Because under the broad credit monetary policy, a large amount of money flows into the market, but many of them still do not flow into the entity, but driven by high profits into the housing market and the stock market, which poses a hidden danger for inflation. At the same time, because of the Sino-US trade negotiations, the market is worried about whether there will be a similar time in the later period, when the risk aversion function of gold will be highlighted.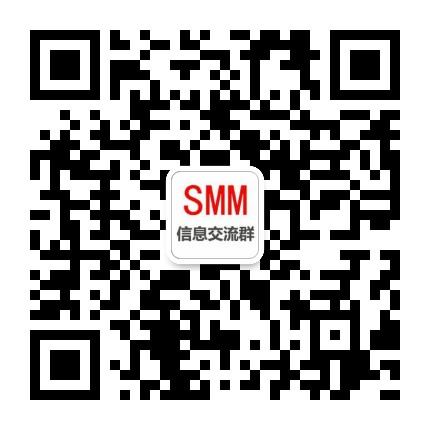 Scan QR code, apply to join SMM metal exchange group, please indicate company + name + main business