BYD produced 30075 new energy vehicles in March, SMM reported. The total installed capacity of power and storage batteries for new energy vehicles in March 2019 was about 1.646GWh, and the total installed capacity this year was about 3.966GWh.
The sales volume of KuaiBao in March 2019 is as follows: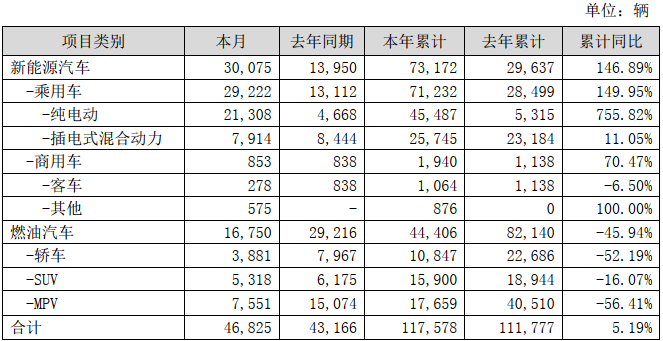 SMM can see from the report, BYD has fully entered the new energy vehicle industry, fuel vehicles are gradually reducing production. The new energy vehicle business earned about 52422 million yuan in March, up 34.21% from a year earlier and accounting for a further 40.31% of the group's revenue.