"[live broadcast of aluminum summit] Analysis of hot topics such as aluminum inventory, aluminum price, alumina supply and demand, loss of aluminum enterprises, etc.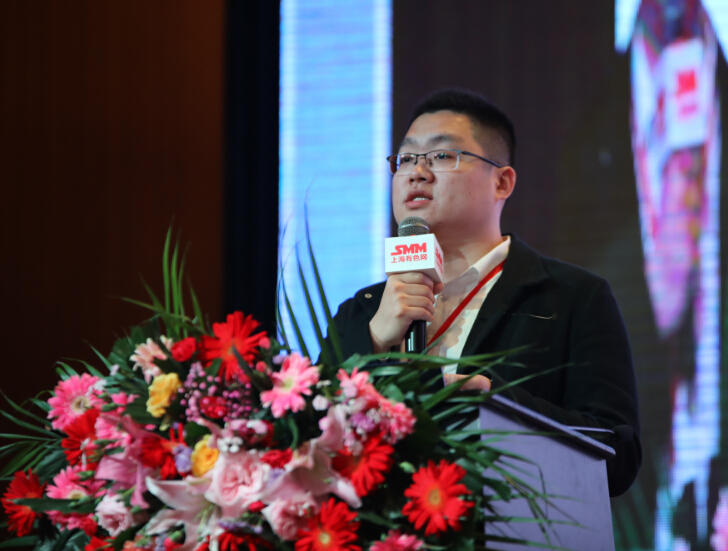 Regional comparison of Alumina production in China in 2018
In 2018, alumina production in Shanxi increased by 7.99% compared with the same period last year, while alumina production in Inner Mongolia fell by 7.67% compared with the same period last year. In 2018, Weiqiao in Shandong Province is still the largest alumina production group in China. As shown in the figure:


Shanxi Province was still the largest province in terms of net alumina output in 2018, with a net output of 18.738 million tons, followed by Shandong Province with a net output of 6.425 million tons.
Xinjiang is still the province with the largest net import of alumina in 2018, with a demand of 12.558 million tons of alumina.
Current Global Alumina pricing Determinants
The price of overseas alumina is basically priced by the overseas balance of supply and demand, but there is a certain degree of deviation, which is disturbed by expectation and domestic market. Until 2016, alumina prices are mostly proportional pricing, and the aluminum price is more related. Spot pricing rose gradually in 2016 and beyond, and domestic alumina pricing was gradually determined by supply and demand, especially when aluminium prices deviated from alumina prices, such as March 2019.

Alumina enterprises begin to reduce production under ore shortage and continuous loss
In 2018, some enterprises reduced production because of ore and loss problems and production restrictions during the heating season. The list of alumina reduction enterprises in China is as follows: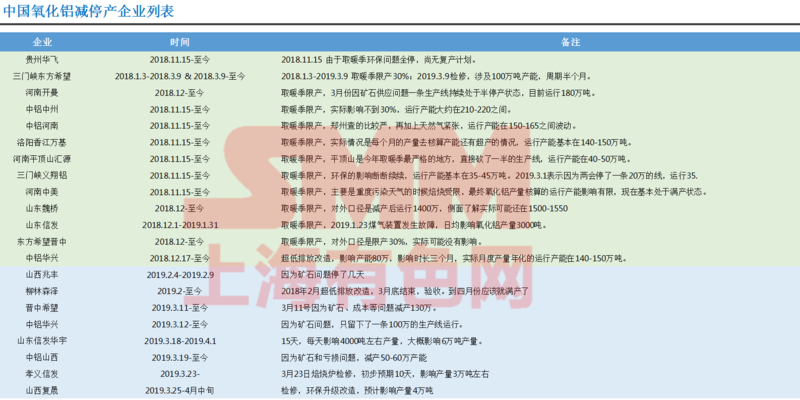 "View the SMM exclusive research package
Prospect of Alumina Market in 2019
According to SMM research, the domestic alumina production capacity is expected to increase by 3.9 million tons in 2019. A total of 11.2 million tons of alumina projects were newly built and re-produced overseas from 2018 to 2021, of which 5.85 million tons are expected in 2019. At the same time, the annual production capacity of electrolytic aluminum is expected to increase by 3.19 million tons in 2019, but is concentrated in the fourth quarter.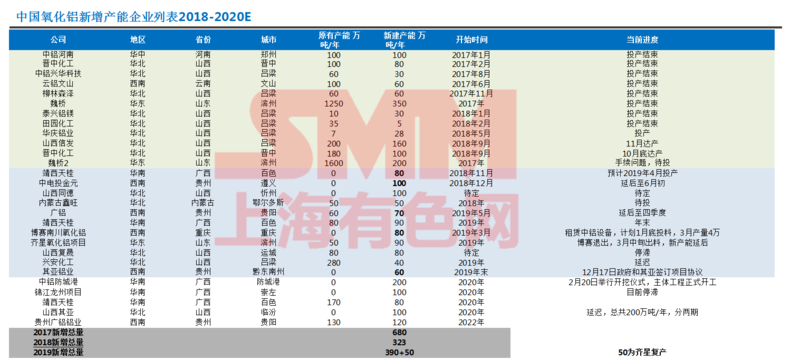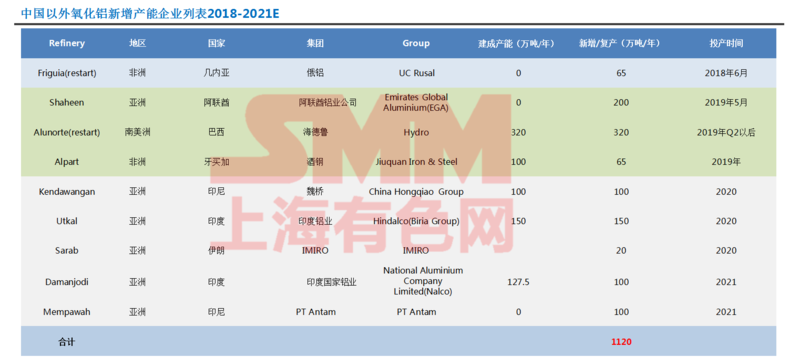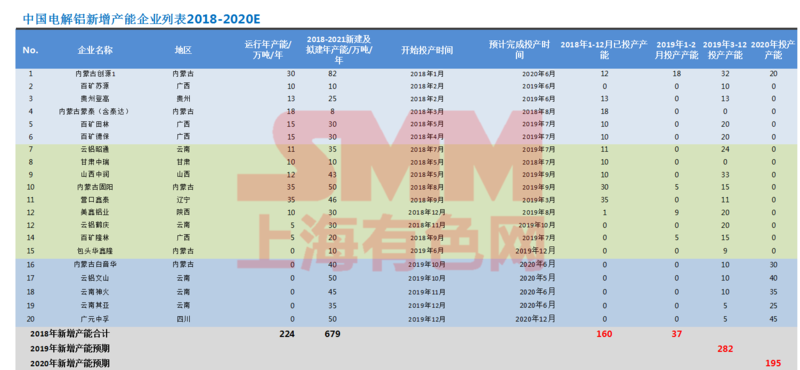 "View the SMM exclusive research package
China's alumina export window will open again in 2019
Before EGA and Hydro return to production, the export window could theoretically be reopened.
As of March 28, 2019, there was a tight US $2 price gap between the opening of the export window and the opening of the export window. According to SMM, Shandong and Guangxi have new export orders.
It is estimated that 45000 tons of alumina will be exported in March, with a net import of about 10, 000 tons. Guangxi is gathering ports, and the goods are expected to leave Hong Kong gradually in April.

There is still room for a slight decline in domestic ore prices
The production of superimposed imported ore in alumina plant has been reduced and the domestic ore has been loosened.
Bauxite prices were relatively stable and volatility low until 2017, but from 2017 bauxite prices in the north began to rise as a result of environmental protection and related policies.
Since January, environmental protection and related actions have shown signs of easing, while alumina profits have been squeezed, alumina plants have begun to jointly reduce prices, and bauxite prices have begun to loosen.
As of March, the lowest price of aluminum-silicon ratio 5.0 in Henan is 380 yuan / ton, and the mainstream is 420 yuan / ton, and there is still room for further decline. Due to the high degree of shortage of ore resources in Shanxi, the tax-free price of the ore with Al / Si ratio of 5.0 is still around 490 yuan / ton.
With the shortage of domestic ore resources, inland alumina plants realize the use of imported ores through technical transformation.

In 2018, China imported 87.463 million tons of bauxite (based on 10 customs codes), an increase of 27.2 percent over the same period last year. From January to February 2019, China imported a total of 1.769 million tons of bauxite, an increase of 34.7 percent over the same period last year.
In 2018, China's top 10 imported bauxite companies ranked first in Weiqiao.
At present, the enterprises that use imported minerals in China are Chinalco Zhongzhou, Sanmenxia Cayman, Luoyang Wanji, SPIC Shanxi, Jinzhong Hope, Shanxi Xingan Chemical Industry and so on.
It is difficult to reverse the pattern of excess Alumina supply in China in 2019

SMM expects that in 2019, fully compliant alumina production capacity will reach 84.2 million tons, metallurgical grade alumina production capacity of 73.3 million tons, an increase of 4.1 per cent over the same period last year.
The consumption of metallurgical alumina is expected to be 72.176 million tons in 2019, with a net import of 500000 tons, with a surplus of 1.624 million tons for the whole year.
In 2019, the mainstream operating price range will be between 2600 yuan / ton and 2850 yuan / ton, and the annual average price will be around 2730 yuan / ton.
"understand the spot price of SMM, big data products
Big data Business contact: