"[SMM Research] VAT reduction news released these changes in the metal market!
SMM3, 15 March: according to Xinhuanet, Premier Li Keqiang answered a Chinese and foreign press conference on March 15, at which a reporter asked: "I would like to ask a question about tax reduction and fee reduction." The Chinese government has introduced a series of measures on tax cuts and fees, and many entrepreneurs reflect that corporate taxes are still very heavy. This year, the government has introduced a larger scale of tax cuts and fees. Do you think enterprises can get any real benefits?. Is it financially sustainable? "
Premier Li Keqiang replied:
In recent years, we have reduced taxes and fees by an average of 1 trillion yuan a year and 3 trillion yuan in three years by using carriers such as business transformation and growth. It should be said that the scale of our tax cuts is relatively large, and this year we are determined to reduce taxes and fees on a larger scale. The rate of value-added tax and unit social security contributions will be reduced, and the tax reduction and dividend reduction will be nearly 2 trillion yuan. This can be said to be a very important key measure to deal with the current downward pressure on the economy. This is conducive to fairness, because according to the rules, enterprises of all types of ownership can generally benefit from tax reduction, and the policy is very efficient, inserted to the end, directly to the main body of the market. The value-added tax will be reduced on April 1 and the social security rate will be reduced on May 1, which will be rolled out in an all-round way. I don't think there is any other way to make businesses feel fairer and more effective.
The larger tax cuts this year are in fact a major reform and an important choice. We have repeatedly calculated that there are a variety of options, one of which is to reduce the VAT rate by one percentage point a year in the next few years, but enterprises may not feel it deeply in the current situation. Therefore, we are determined to significantly reduce the VAT rate in industries such as manufacturing, which account for nearly 60% of the total value-added tax, by 3 percentage points. We will reduce some industries, such as construction, by 1 percentage point, and all other industries will ensure that they will only decrease and not increase. Due to the reasons for the tax system, there may be less deductions in some industries in the process of promoting the tax system, and there is a possibility of an increase in taxes. We have also made serious preparations, that is, to increase the intensity of deductions to them by patching them. And all small and medium-sized enterprises to implement inclusive tax cuts to ensure that the tax burden of all industries will only be reduced and not increased. With regard to the contribution rate of basic old-age insurance units, we have also made it clear that the rate can be reduced from 20% to 16%.
Tax cuts are to be reduced, and we have arranged for fiscal expenditure to keep pace with GDP growth this year to ensure that spending on the key areas of the people's livelihood and the three major battles will only increase and not decrease. So people will ask you, where does the money come from? the deficit has only increased by 0.2 percentage points. What if you can't fill the hole? Our approach is that the government has to live a tight life, not only to reduce the expenditure of the general public budget, but also to increase the profits of specific financial institutions and central enterprises, enter the state treasury, and recover the long-term precipitation of funds. Through these measures, we have raised 1 trillion yuan. We also ask local governments to tap their potential and do their homework. We will give appropriate transfer payment support to the central and western regions. The purpose of large-scale tax cuts and fees reduction is to stimulate the interests of the government's stock and cut its own flesh. Therefore, I say that this is a reform in which the blade is inward and the strong man has broken his wrists.
Just now the reporter asked, is this financially sustainable? We've done the math, too. We are giving obvious tax cuts to the manufacturing industry and other basic industries and to the small and medium-sized enterprises which are the largest in terms of employment. This is in fact "releasing water and raising fish" and nurturing financial resources. In the process of reform and increase a few years ago, we also reduced revenue at first, but then the tax base expanded and fiscal revenue increased. Now, we still have to adjust the distribution structure of national income, which is also a reform. From the trend point of view, we should give benefits to the real economy and enterprises, so that they can account for a larger proportion of the national income distribution cake, so that more jobs can be driven and the working population can increase their income. To this end, the government has to live a tight life, it has to give up profits, and the interests of the government's stock should also be moved to offend people, to benefit enterprises, and to benefit the people. Only in this way can finance be more sustainable. On the other hand, it may be called into question. In doing so, we are not saying that we are advancing the future, but that we are nurturing the future.
Now it can be said that the real money is ready, and the relevant departments and governments at all levels should implement it, and we must not allow the policy to play a blank note, let alone change the pattern of arbitrary fees and charges to impact the effectiveness of tax cuts and fees reduction. Or to let enterprises, so that the main body of the market to actually feel the real effect of a larger scale of tax cuts and fees.
After the news of the tax cut fell, the market fulfilled its previous expected operation strategy. The Back structure of the Shanghai metal futures contract, which had been greatly enlarged before, was sharply narrowed in an instant. Among them, the Shanghai Copper 1904 to 1905 contract reversed the Back structure and closed early in the morning. The price difference has changed from + 690 yuan / ton to-130 yuan / ton.
"related reading:
"this is Premier Li Keqiang's answer to Sino-US trade frictions and Sino-US relations.
Li Keqiang: we will not let the economy slide out of a reasonable range
"[SMM Analysis] when VAT will be reduced and how to deal with it
"[SMM analysis] what is the theoretical basis for VAT reduction of lead price by three points?
"[institutional analysis] impact of VAT reduction on Aluminum Industry chain and arbitrage Strategy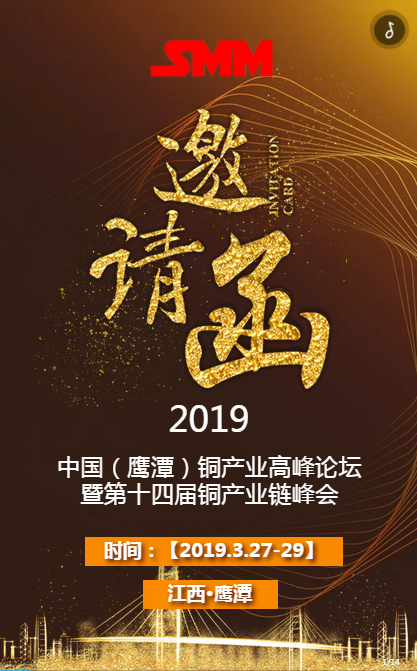 "Click to enter the registration channel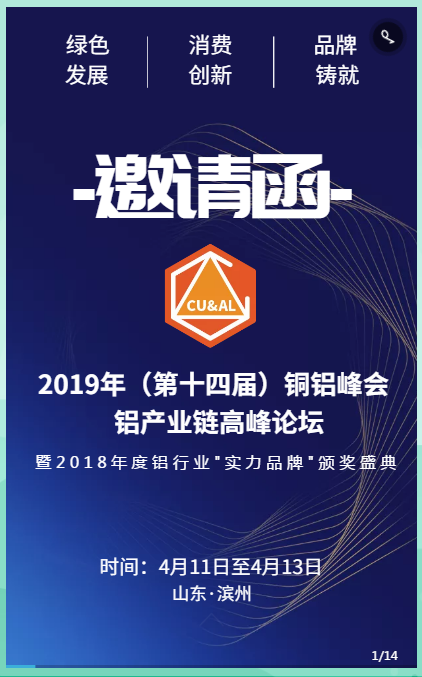 "Click to enter the registration channel of the 14th SMM Aluminum Industry chain Summit.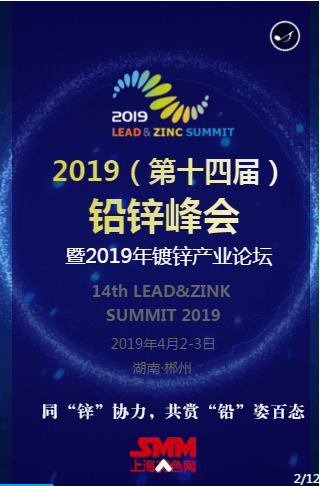 "Click to enter the lead and zinc summit registration channel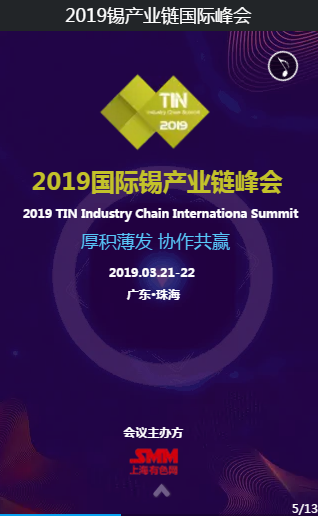 "Click to sign up for SMM Tin Industry chain Summit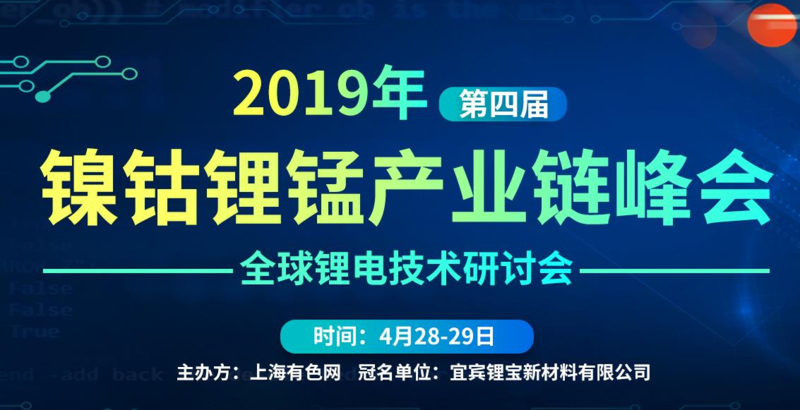 "Click on the registration page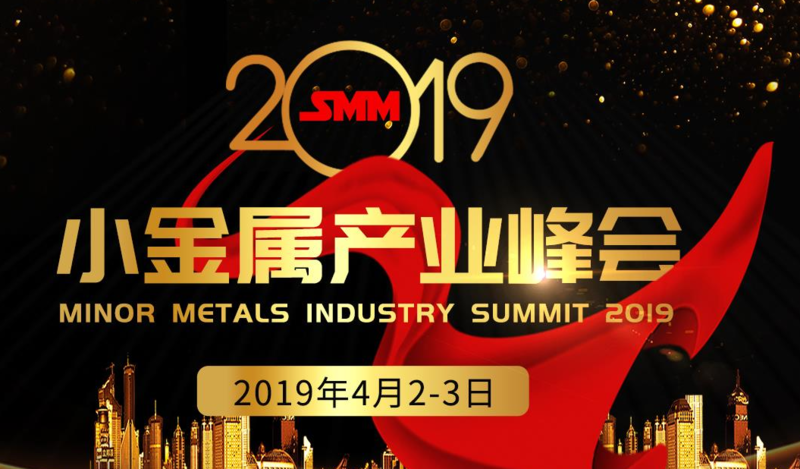 "Click on the registration page