SMM February 18: Shanghai Copper strong performance throughout the day, the main contract 1904 afternoon rose as high as 49260 yuan / ton, closing at 49230 yuan / ton, up 1.82%. The technical side experienced a pullback on Friday in dense areas of the moving average, providing momentum for today's rally. The rise in Shanghai copper was closely linked to the improvement in the macro side and was also driven by the news that the restart of Vedanta's copper smelter in southern India was blocked.
Over the weekend, it was announced that China's new RMB loans and the increase in the size of social finance in January both exceeded expectations. From the data released this time, we can see that the recent continuous increase in credit policy has indeed achieved certain results for the real economy. Supporting the landing and transmission of private enterprise financing and fiscal tax reduction and fee reduction policies is conducive to the improvement of enterprise cash flow. Abundant market liquidity is good for the formation of copper and other non-ferrous metal prices. At the same time, at the end of a new round of high-level trade talks between China and the United States over the weekend, rising expectations of a deal have also provided a hotbed for rising metal prices.
In addition, according to foreign media reports, India's Supreme Court on Monday rejected the decision of the Green Court, the Supreme Court's rejection cast a shadow over the enlightenment of Vedanta (Vedanta) 's copper smelter in southern India, and the company's plan to resume production was thwarted. The annual output of the factory is 400000 tons.
Rise discount aspect, morning market quotation discount 130 ~ discount 30 yuan / ton, more in careful wait-and-see, the transaction is not easy. ("View the historical price of SMM spot rising stickers) the holders are eager to cash in, and the market shipments are relatively concentrated, and the quotations are overquoted and low, and the market has fully entered the discount state since the change of the month last weekend, but due to the Lantern Festival on Tuesday, Downstream construction will gradually return to normal, and there will not be much time for delivery of long orders on the 25th of this month, so the market is expected to see a wave of positive transactions after Tuesday, and market activity is expected to pick up. Therefore, there is a certain narrowing space for the current status of spot discount.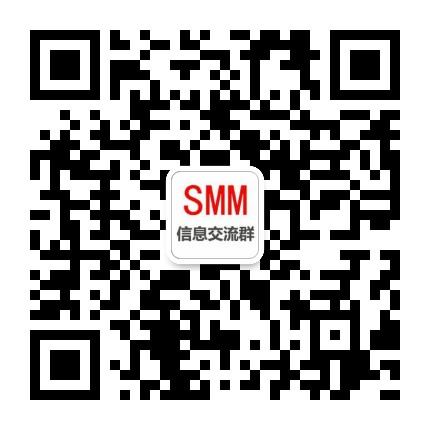 Scan QR code, apply to join SMM metal exchange group, please indicate company + name + main business