SMM1, 29 March: on the 25th of this month, according to Brazilian media reports, an iron ore waste mine dam in Minas Gerais state in southeastern Brazil broke on the same day, and the dam break accident in the state has confirmed that 65 people were killed. Of these, 31 have been identified and at least 279 are still missing. As a result of the dam break, Vale shares fell 24 per cent on the day, losing 71 billion reais a day. The Mina Feij ã o mine, part of the Para Opeba mine in the southern system, has a capacity of 7.8 million tons in 2017. According to the company, the tailing dam is not yet operational and whether production will be affected remains to be traced.
It is reported that Vale announced that it had received notification of administrative penalties from the Brazilian Environmental and Renewable Natural Resources Authority (IBAMA) and the state government of Minas Gerais, with fines of 250 million reais and 99.139167 million reais, respectively. Vale told reporters that the company attaches great importance to safety issues, at present, the company has set up a special team to investigate, but has not found out the cause of the dam break accident. They will submit a plan in a few days to raise the company's dam safety standards, with the goal of establishing higher standards than the most stringent standards available in Brazil and around the world.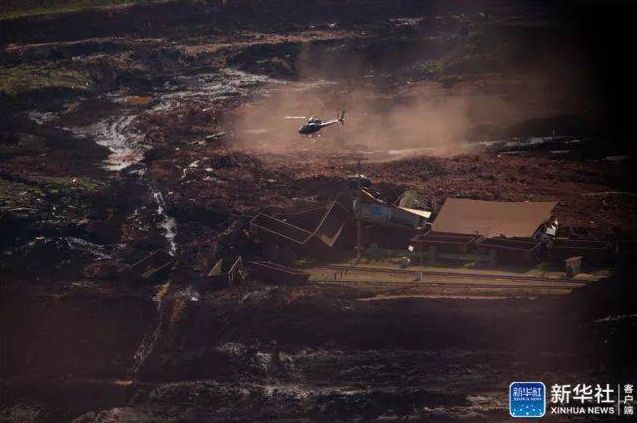 (on January 25, a helicopter hovered over the scene of a mine dam burst in the city of Brumadino, Minas Gerais in southeastern Brazil. Xinhua News Agency / Brazilian News Agency)
In fact, in addition to iron ore, Vale is also an important global manganese ore supplier, so could the accident have an impact on the manganese market? SMM has carried on the research and analysis.
According to customs data, China imported 1.843 million tons of Brazilian manganese ore in 2018, accounting for 6.7 per cent of total imports. However, considering the different proportion of different mines in circulation to the spot market, the total import volume does not necessarily reflect the market position of the mine. According to SMM, the inventory share of Brazilian manganese mines in Tianjin Port is usually equal to or higher than this ratio, that is, above 6.7 per cent, compared with 12 per cent at present. All in all, although the Brazilian manganese mine is not the most important variety in the Chinese manganese spot market, but the spot volume is also ranked fourth or so all the year round, second only to South Africa, Australia and Gabon.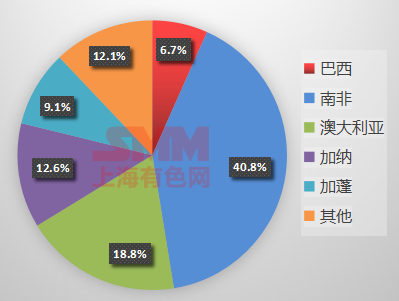 Photo: distribution of sources of manganese ore imports in China in 2018
Brazil's manganese mines, the most important of which are Vale's three mines, Azul, Urucum and Morro da Mina, produce between 400 and 5 million tons (wet tons) of manganese each quarter, according to their 2018 results.
Among them, Azul and Urucum are medium and high grade manganese ore (24%), Morro da Mina is medium and low grade manganese ore) (about 30%), Azul produces lump ore and powder ore, and the manganese ore is mainly transported to Madeira (PontadaMadeira) shipping terminal. Urucum) Mine, an underground mine that produces lump and fine ore, whose manganese mines are shipped along the rivers of Paraguay and Parana to the port of Rosario (Rosario) / the port of Argentina; The MorrodaMina mine produces lump and fine ores for the Babassena and Orupretu ferroalloy plants. At present, most of the manganese ore output comes from the first two mining areas, and the latter middle and low grade mining area has a small amount of production for their own alloy plants for their own use. In addition to Vale, Brazil also has other manganese mine resources sold to China, such as BURITIRAMA,LIBRA LIGAS and so on.
Vale's manganese mining business accounts for about 0.6 to 1 per cent, and its products account for about 1.4 per cent to 1.9 per cent of net operating income. In terms of sales, Vale sold about 1331 kilotons of manganese ore as of the first three quarters. In terms of average prices, manganese mines were US $246.9 / tonne, US $310.1 / tonne and US $109.1 / tonne in the first three quarters of this year, respectively.
Operating income is divided by area of business:

Net operating income of products:
Manganese ore sales: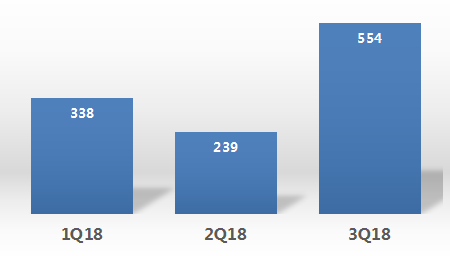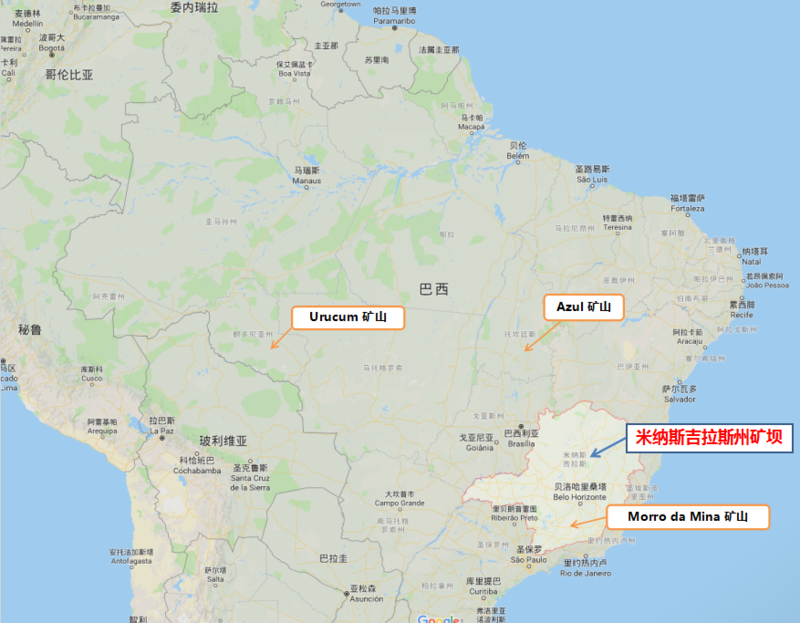 Figure: location of mines
According to the investigation and understanding of SMM, the accident will not affect the shipment of manganese ore for the time being, the domestic manganese mine spot market is light and stable before the festival, and the market has not been affected by the news of iron ore accident. However, the accident is heavy, the number of casualties, on Brazil's mineral resources policy will have some long-term impact or caused a high degree of concern, the follow-up SMM will continue to track.
For more information on the nickel and manganese market, see the 2019 (fourth) Ni-mn stainless Steel Industry chain Summit cordially inviting industry leaders such as nickel-manganese ore, electrolytic manganese, electrolytic nickel, nickel-iron, high-carbon Ferro-manganese, iron and steel (stainless steel) to discuss new developments in the development of the industrial chain. Interpret the trend of industry policy, analyze the future price trend! Discuss major issues with 90% of the business owners, purchasing and general workers in the industry!
Meeting details: 2019 (fourth) Ni-mn stainless Steel Industry chain Summit (click on the link to see details)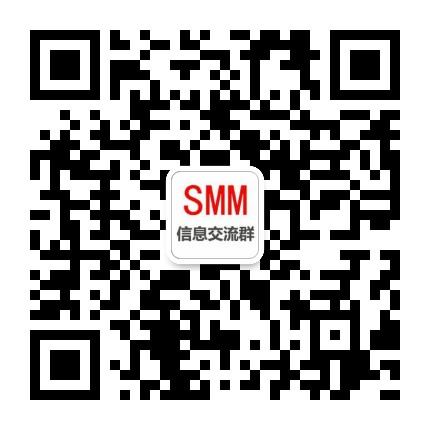 Scan QR code, apply to join SMM metal exchange group, please indicate company + name + main business