SMM1, March 11: according to SMM survey data, the start-up rate of scrap copper rod enterprises in December was 54.82%, a decrease of 4.04% from the previous month.
Judging from the current situation, most of the small enterprises with relatively large environmental protection problems have been shut down, and they are not greatly affected by environmental protection in production enterprises. 2018 was mainly affected by the decline in copper prices. It is understood that in June 2018 and October copper prices quickly rose to the recent high, the scrap copper market price is good, the carrier shipping enthusiasm is very high, there is a night queue to unload the goods, the rest of the time are mediocre.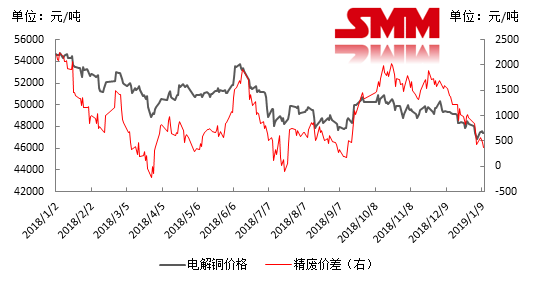 According to SMM research, it is expected that the start-up rate of scrap copper rod enterprises in January is 50.22%, a decrease of 4.6% compared with the previous month. At present, copper prices are still weakening, fine scrap price gap narrowed to the low level of the year, scrap copper market performance is dismal. In addition, January is nearing the end of the year, processing enterprises have more early holidays, the number of production days in January is reduced, the terminal reserve is not enough at the end of the year, and the start-up rate is expected to continue to fall.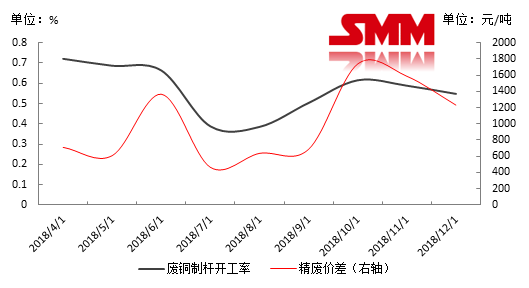 (SMM Wei Xue)