SMM1, March 3: after the New Year's Day holiday, the Spring Festival in early February is approaching. With the arrival of the cold air, the cold of this winter is escalating step by step. Affected by the weather and the approach of the holiday, logistics across the country will be shut down one after another in mid-January. Some northern areas may be suspended earlier due to weather factors such as rain and snow. Affected by this, some material factories began to stock up.
Cobalt chloride (≥ 24.2% / domestic)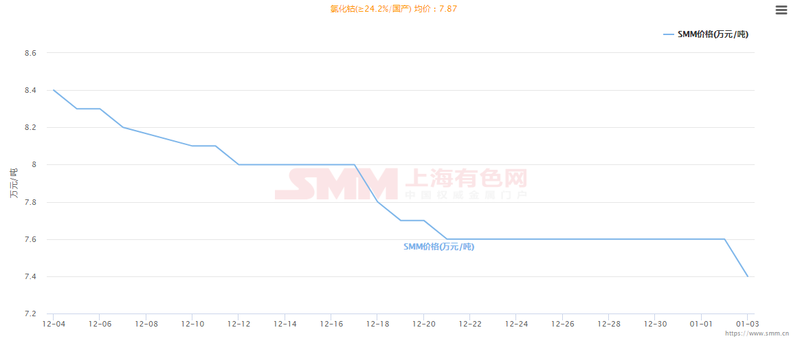 Power market demand is relatively stable, in mid-January began to stop logistics in different parts of the country, material factories began to stock up one after another, coupled with large smelters also receive goods in the market, pull up the transaction price.
Cobalt sulfate (≥ 20.5% / domestic)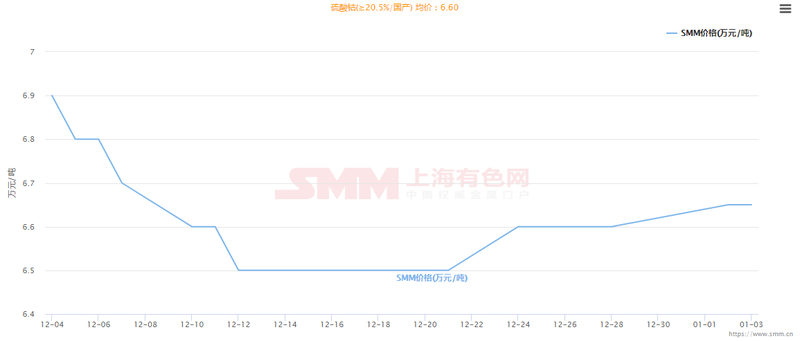 On the lithium side, upstream manufacturers said downstream inquiries were not active and market trading was light at the end of December. Downstream manufacturers said that the procurement stock plan after New Year's Day, New Year's Day returned after these two days in the inquiry, is expected to start procurement in the next two weeks.
The price of lithium metal fell 20, 000 yuan / ton in the early stage, and the price of lithium metal SMM was 79-820000 yuan / ton (low industrial grade, high battery grade). SMM believes the key reason for the decline is lower demand downstream. According to downstream manufacturers, due to environmental inspection in coastal areas, many enterprises producing pharmaceutical intermediates have to cut production and stop production for technical transformation. Normal production is not expected to return to normal until the end of the first quarter after the Spring Festival.
Lithium metal (≥ 99%, industrial, electrical / domestic)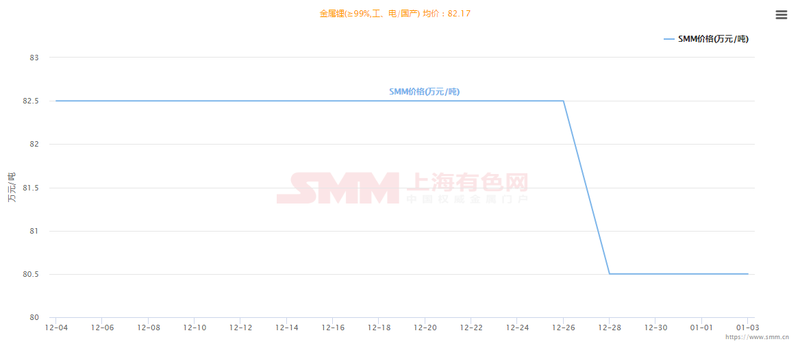 "Click for details [SMM Cobalt Lithium New Energy Internal Morning meeting] the inflection point of downstream demand for lithium metal to reduce demand for lithium batteries for electric bicycles is still unclear