When you meet New Year's Day at Christmas, when you meet the copper and aluminum summit, all this will be the best start.
Every section of the road, there is an upcoming journey.
Every heart has something to look forward to. "
In 2019, the 14th Copper and Aluminum Summit set out with you, looking forward to the most perfect meeting.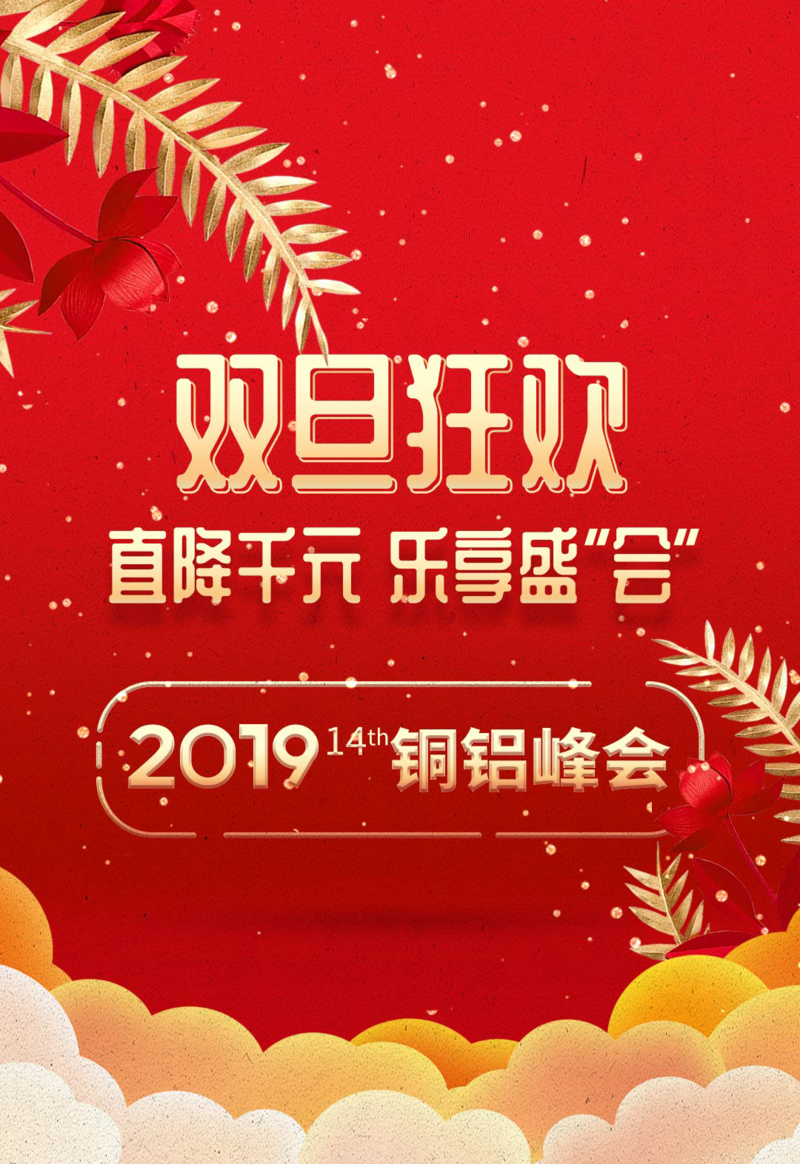 Copper and Aluminum Summit focuses on Global Hot spots
The global macroeconomic situation, the international prospect of the latest hot topics in money and finance, authority to sort out the latest trend report of the copper industry, cutting-edge processing technology, the development and application of new materials.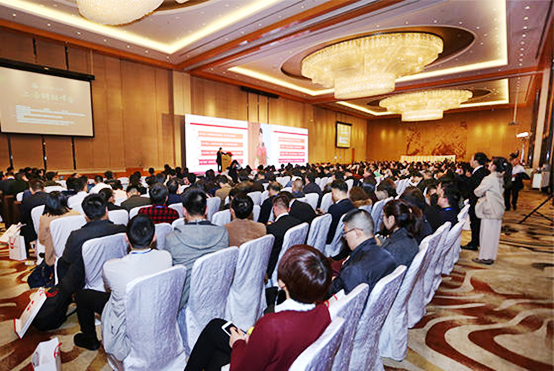 2018 meeting site
The strength of the copper and aluminum summit should not be underestimated
14 + brand event, 20 + industry accumulation, 800 + industry chain group, 50 + well-known media follow-up reports, 1000 + online live broadcast traffic, provide professional display area for enterprise marketing promotion, set up face-to-face links between supply and demand of enterprises, Industrial chain upstream and downstream without barriers docking, promote the deep integration of industry resources, 1V1 dialogue with real buyers, accurate market!
Copper and Aluminum Summit-Feast of Industry Elite
Gathering TOP elite enterprise risk control concept, industry excellent case analysis, for enterprises to unlock the development bottleneck, to provide new ideas!
Big brands gathered: development Research Center of the State Council, Shanghai Futures Exchange, China Academy of Environmental Sciences, International Aluminum Association, ICSG,USCG,CMRA, Gree Electric Appliance, China Photovoltaic Industry Association, Meizhi Electric Appliance and so on.
We are here to interpret:
What plate can terminal aluminum consumption rise suddenly in 2019?
In 2019, can the upstream and downstream enterprises of the aluminum industry chain be reborn and resplendent?
What is the trend of primary aluminum supply and demand in 2019, and what are the risk points of aluminum prices during the year?
Is the contraction of copper concentrate supply approaching again in 2019?
In 2019, the "scrap Seven" banned imports completely, and it is rumored that the "scrap six" ban on imports in 2020, can the domestic scrap copper supply be filled?
In the face of internal and external problems, can 2019 macro welfare reflect copper consumption?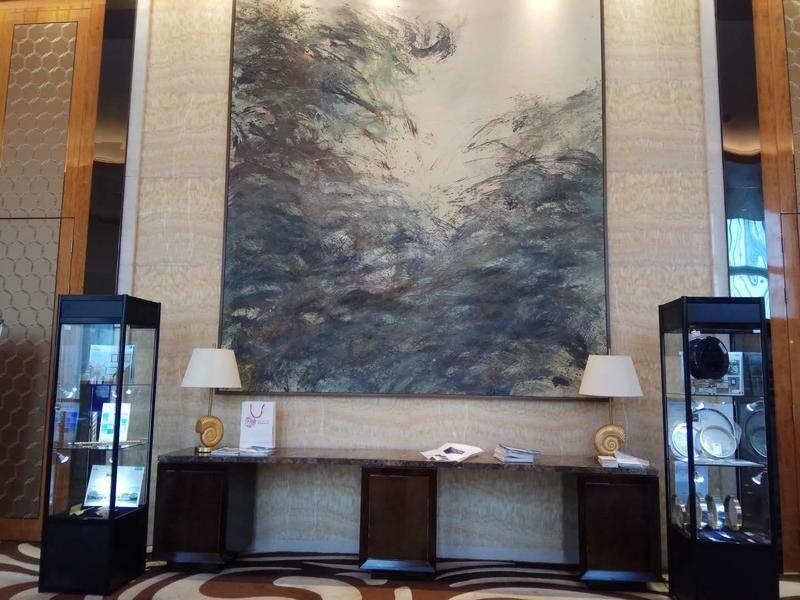 Enterprise product display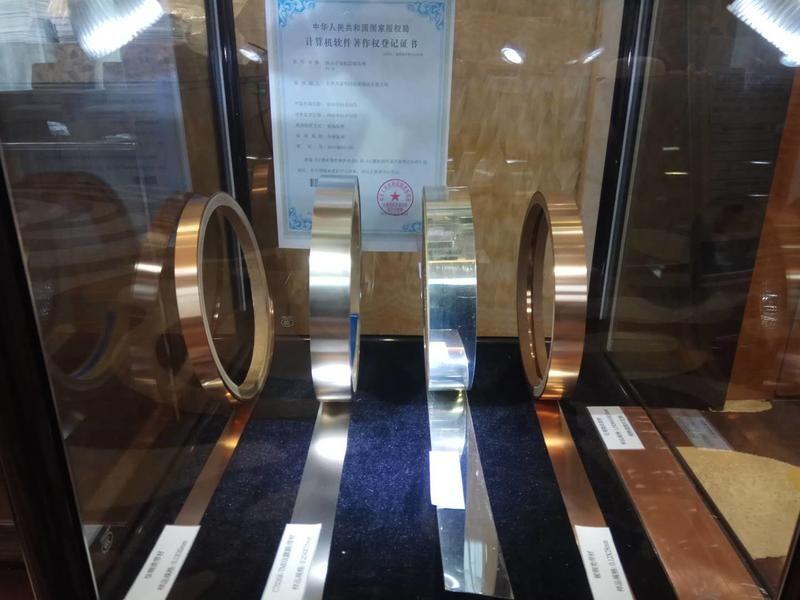 Enterprise product display
Here we can get the unprophetic copper and aluminum new future, such a full of strength and industry elites gathered together in the feast, how can we do without you?
In order to welcome the arrival of double Dan Festival, we launched a limited time discount history low discount price of 4000 yuan per person (boom! Original price explosion: 5200 yuan)
Call friends to get together, form a group to participate in cheaper ~!
Registration for two: 3600 yuan per person
Average price for three or more: 3200 yuan per person
Our offer will close on January 1, 2019.
If you are still confused about the new future of copper and aluminum;
If you plan strategy, urgent statement;
If you are looking forward to a bumper harvest in 2019;
If we are lucky enough to meet you.
Then please contact.
2019 (14th) Copper and Aluminum Summit-Copper Industry chain Summit Forum
Meeting time: 28 March 2019 to 29 March 2019 (early check-in on the afternoon of 27 March)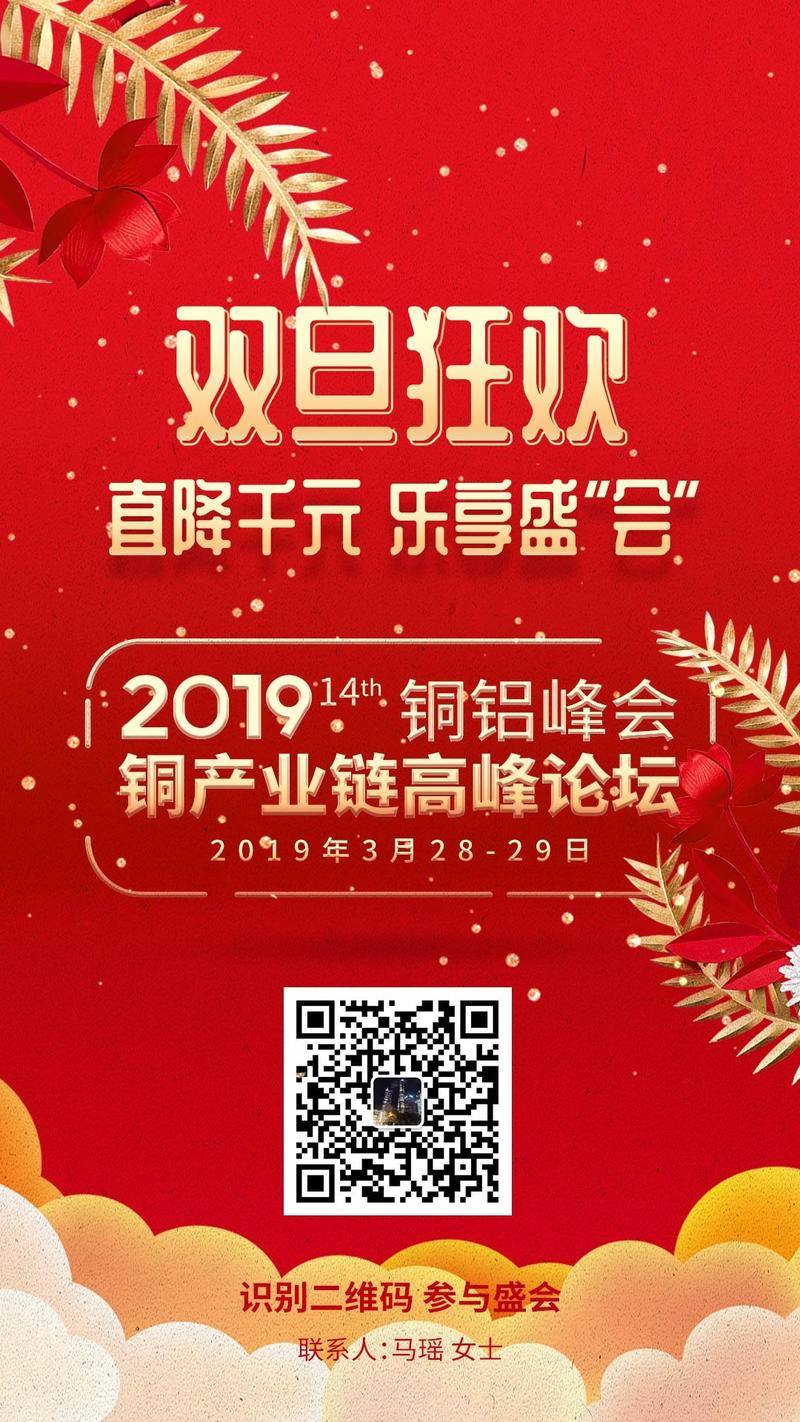 Attendees:
Ma Yao: 18321395342 021 20707932
2019 (14th) Copper and Aluminum Summit-Aluminum Industry chain Summit Forum
Meeting time: early April 2019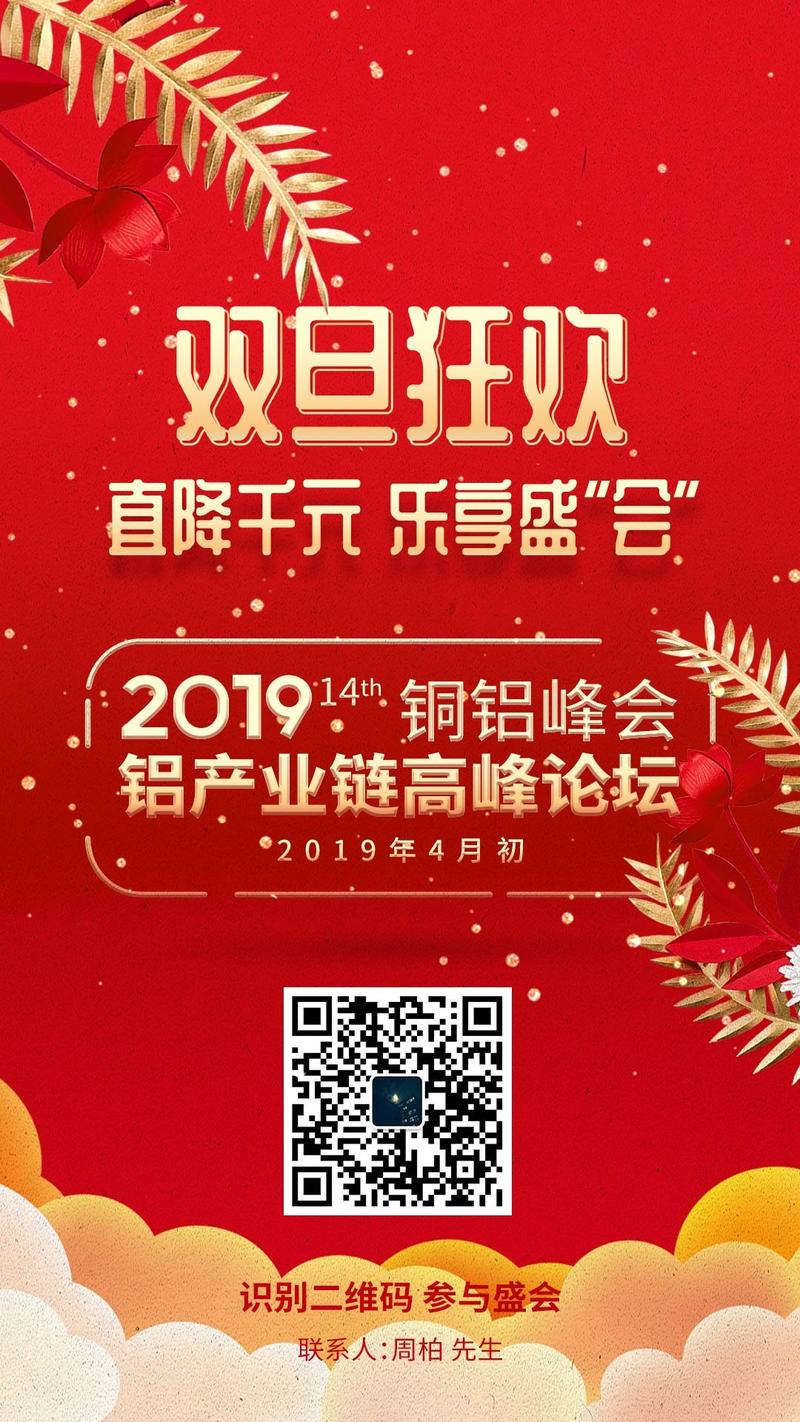 Attendees: