SMM, 14 Dec:
According to SMM research, nearly 80% of the brass rod enterprises in the market use scrap copper in the production of raw materials, of which the use of imported scrap copper accounts for the majority. However, according to the results of the recent SMM survey of brass bar enterprises, some enterprises have begun to reduce the amount of imported scrap copper. Turn your attention to a small number of domestic scrap copper, although the domestic scrap copper market is not standardized, poor quality assurance, supply stability is unpredictable, and even some enterprises prefer to use refined copper instead of scrap copper production, what are the reasons? Listen to us.
According to SMM statistics, scrap copper imports have been losing money since Q4 this year. For brass rod enterprises that use a large number of imported scrap copper at this time, the pressure on raw material costs has quietly arrived, and consumption has not improved much.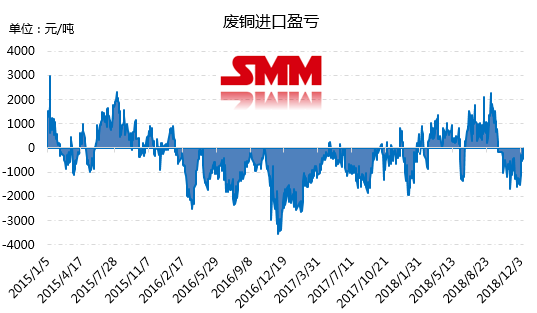 In addition, in the fourth quarter of this year, the price gap for refined scrap was reduced to 100 yuan, and some brass rod companies said that some of the scrap copper in the raw materials had been replaced by refined copper in order to control excessive costs. After all, for most brass rod enterprises, Price advantage is still the biggest competitive advantage, and enterprises may be too optimistic about this year's "Gold Nine Silver Ten" expectations. There may be excessive stock of raw materials before September, but due to weak physical consumption, the pressure on enterprises has suddenly increased. At this time, enterprises have no choice but to control production and reduce losses as far as possible. According to SMM research, the overall operating rate of brass rod enterprises from October to November is only about 67%, which belongs to a relatively low level in the whole copper processing industry.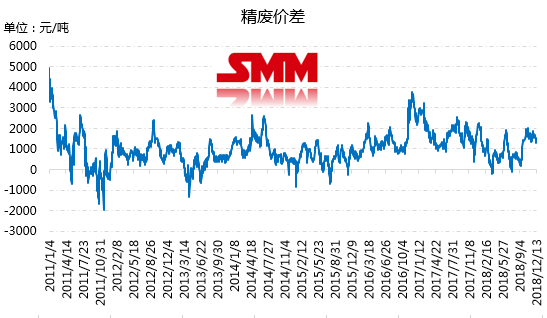 (SMM Kwong Tze-sie)