SMM10 31 March news: yesterday evening in Europe and the United States, due to the euro zone announced the third quarter GDP year-on-year initial value and quarter-to-quarter initial value are less than expected and the previous value, the euro fell, boosting the US Index, the US dollar index hit a new high in more than a year. The outer metal continues to fall under pressure. London aluminium closed down 0.13 per cent at $1971 a tonne to close at $1962 a tonne. Shanghai aluminum yesterday night low after the shock rebound, but fell back in late trading, the main 1812 contract finally closed at 14070 yuan / ton. This afternoon, it opened at 14060 yuan per ton and closed at 13960 yuan per ton, a drop of 0.89 percent, breaking the 10,000 mark.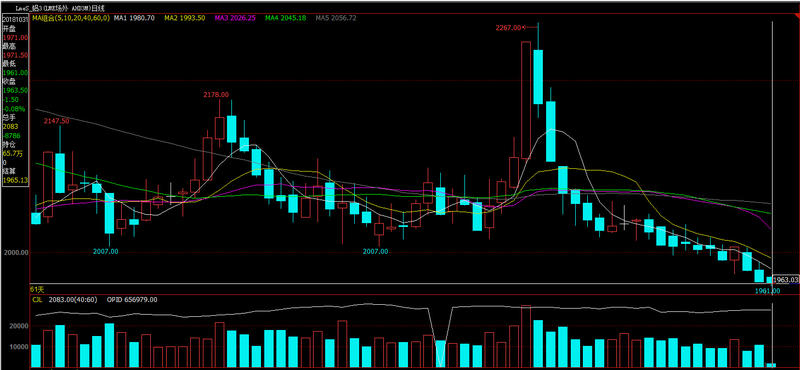 Generally speaking, the weakness of aluminum market in recent stage is mainly affected by the following factors:
The dollar remained strong, China's PMI data was not as expected in the morning, metal collective pressure, in which Shanghai aluminum in non-ferrous metals fell greatly, mainly due to the following points: policy, this year's heating season production did not meet expectations; Macro: domestic and foreign economic growth is blocked; cost side: alumina temporarily stopped falling but difficult to say rebound, at the same time 2019 Q1 global alumina market faces excess risk. Consumer side: real estate, cars and other terminal demand data shrink, 11-12 aluminum demand signs of weakness.
SMM summary: November aluminum market trend, the industry still holds a short view, but need to be vigilant in the state of long-term losses, high-cost electrolytic aluminum production expansion.