SMM October 30: import copper profit window in the last week of September into the last week of closing after continuing to enter the loss state, as of today's spot import loss of 1000 yuan / ton or so. The dollar copper premium ended its previous unstoppable rally in October, when spot imports lost money.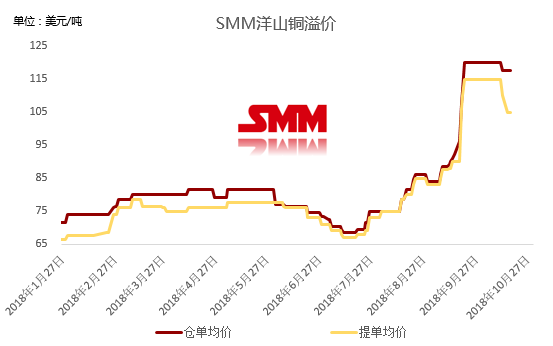 In terms of inventories, LME copper stocks have fallen to less than 140000 tons today, and the continued decline in inventories has enabled LME copper to maintain a large Back structure. Today, LME copper spot ~ March contract reported a rise of US $18.5 / ton, coupled with the continued devaluation of the renminbi, the import loss expanded to around 1000 yuan / ton. The overall demand for US dollar copper is relatively light and the transaction is flat. At present, the bonded area inventory is reduced by another 12000 tons to 393000 tons, and the supply of warehouse receipts is scarce, so that when the conditional warehouse receipt quotation is gradually expanded, the current average price difference is about US $15 / ton.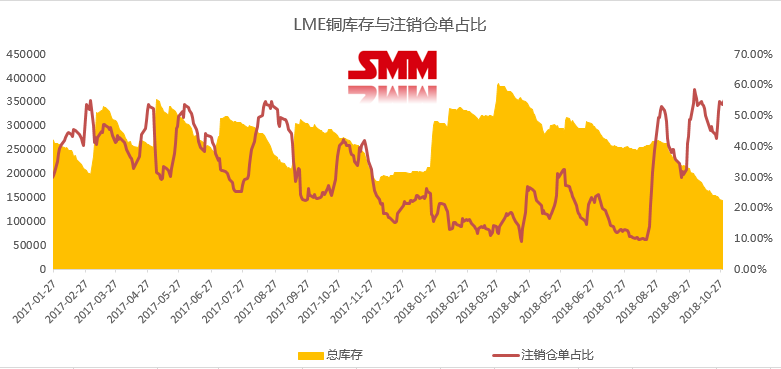 In terms of downstream consumption, the recent consolidation of copper prices is weak, the spot market is still weak, the downstream bearish copper prices are still on the sidelines, there is no active buying, the overall transaction has not improved, and the spot discount continues to be magnified. After the end of the long order transaction last week, the circulation proportion of bills in the market next month may increase significantly, and the discount will also be difficult to restrain the pace of expansion, and areas such as North China, South China, and Shandong that reflect direct consumption downstream are even more dismal.
This week continued to focus on the LME copper structure and import profits and losses, in the current downstream consumption can not drive the situation, SMM expects the dollar copper premium may still have a small reduction.