SMM, Oct. 25: yesterday, the trend of Lun Aluminum was weak, maintaining a low shock, falling as low as $1996 per ton, refreshing a six-month low to close at $2004 per ton. The inner plate Shanghai aluminum recent performance is stronger than the outer plate, today ushered in five Lianyang.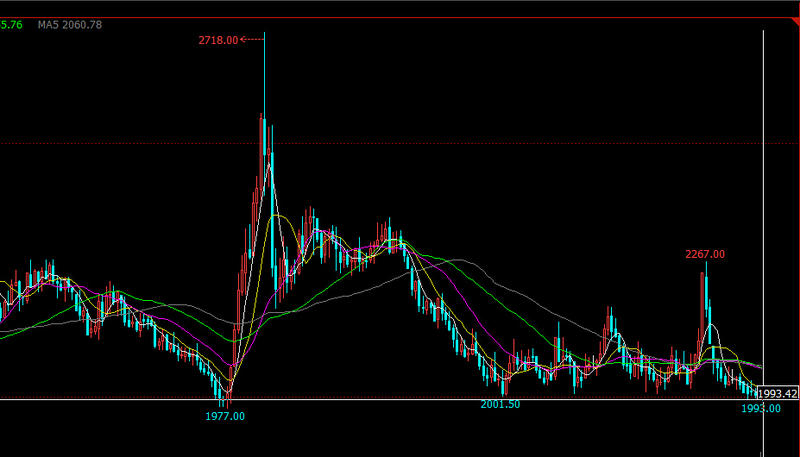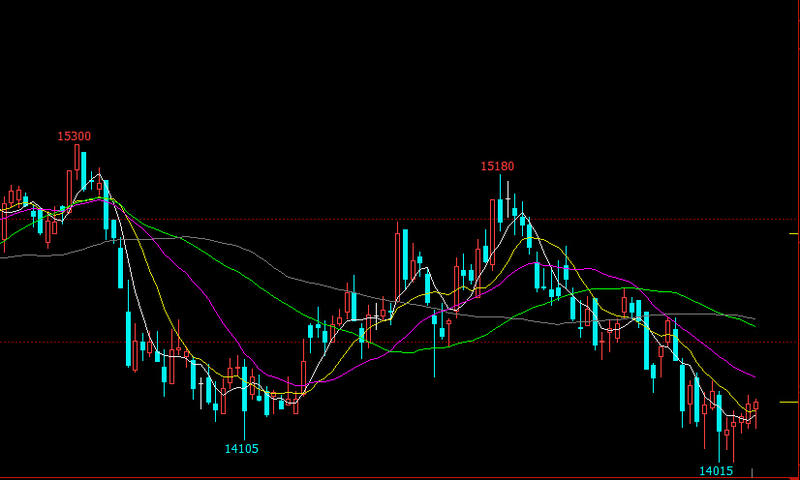 Soochow Futures / Zhang Huawei: recently, due to the impact of power maintenance on the production capacity of some large electrolytic aluminum plants, superimposed some provinces and cities to limit production in autumn and winter, market confidence has been slightly boosted. Domestic downstream demand is weak, electrolytic aluminum supply and demand is still weak. Norway's Hydro on Wednesday cut its forecast for global primary aluminum demand this year by one percentage point. Shanghai aluminium prices were temporarily supported when they fell to around 14000 yuan / ton and $2000 / ton outside the market, but the strength was limited.
Guangzhou Futures researcher / Li Jun: from a fundamental point of view, as of October 25, LME aluminum inventory is 1049525 tons, inventory has once again turned down, and the current inventory is at a historical low, there is a certain degree of support for Lun Aluminum. In addition, the other half of the alumina capacity of the Andrew smelter has not yet been restarted, overseas alumina supply is still tight, supported by low stocks, Lunalco at $2000 / ton line may have strong support. On the domestic side, as of October 25, the average price of SMM alumina is 3048 yuan / ton, stopping the decline. At present, some alumina enterprises stop production, alumina prices may have support, in addition, there are electrolytic aluminum plants stop production and maintenance, electrolytic aluminum supply growth or slowdown. On the inventory side, as of October 25, the previous aluminum futures inventory was 621791 tons, dominant inventories continued to decline. Overall, alumina prices may stabilize, later if alumina plants stop production, alumina prices are expected to pick up, and then support aluminum prices from the cost end. Shanghai Aluminum is expected to rise slightly, focusing on the first-line pressure of 14500 yuan per ton.
SMM analysis: SMM data show that today's domestic electrolytic aluminum inventory of 1.538 million tons, down 45000 tons from a week earlier, mainly due to supply-side contraction and downstream replenishment behavior after aluminum prices stabilized in recent days. Recently, production cuts in Dongxing, Linfeng Aluminum Power, Shenhuo and other aluminum plants have a certain supporting effect on prices. At present, it seems that the production reduction has indeed limited some supply, but whether it can continue to drive the price upward, in the context of alumina prices temporarily stabilized but difficult to say rebound, It is necessary to observe whether the production reduction scale of electrolytic aluminum will be further expanded. At present, it seems that the space for sustained rebound of aluminum prices under the background of weak consumption is limited, and the short-term operation range is expected to be between 14000 and 14500 yuan / ton.