SMM10, 12 / 12 / PRNewswire-Asianet /-Social inventories of zinc on Wednesday increased by 32100 tons from Friday before the festival, and by 6100 tons to 153500 tons from Monday.
Increases were recorded in Shanghai, Guangdong and Tianjin, with a more significant increase in Guangdong, mainly due to an increase in the arrival of refineries and some imports.
However, the increase in Tianjin and Shanghai is less obvious, and it is reported that some of the goods still come from Tianjin on the way to Shanghai. A small increase in inventories is still expected next week.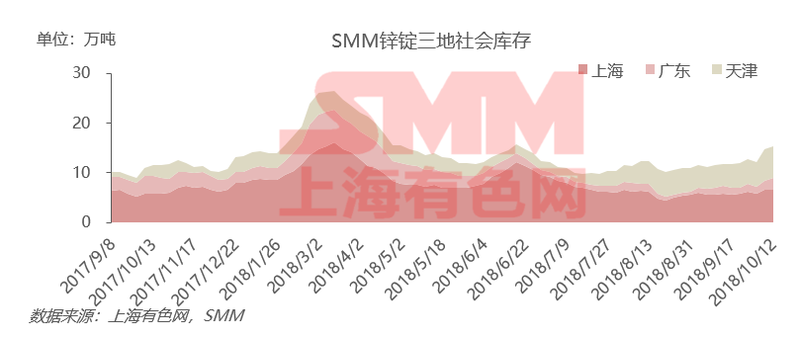 Historical data reference website: data.smm.cn (login and download after registration)