SMM September 14-sharing bicycles, once a popular word, has become a thing of the past, and few people have asked for it again. With the rise of the concept of sharing, coupled with the concept of low-carbon travel, the government began to observe this new thing in a period of goodwill. But in just a few years, the previously booming bike-sharing market is now in a cold winter.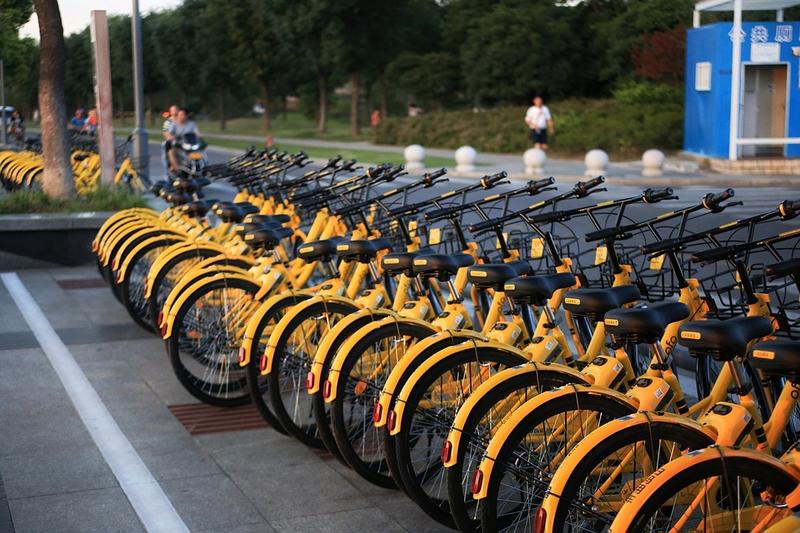 Lithium batteries, which are used in shared bicycles, have also been affected. The so-called primary lithium battery is a kind of high-energy chemical primary battery, commonly known as lithium battery, which takes lithium metal as negative electrode, solid salt or salt dissolved in organic solvent as electrolyte, metal oxide or other solid and liquid oxidant as positive active material.
In addition, the market demand for e-cigarettes, another major terminal market for lithium metal, has also decreased significantly compared with last year, and the demand for primary lithium batteries has shown a downward trend.
At the same time, with the continuous decline of lithium carbonate, the price of lithium metal has also been affected and began to bear pressure downwards. Since July, the price of lithium metal, which has consistently performed steadily, has dropped from 935000 yuan per ton to 875000 yuan per ton. It fell 60,000 yuan per ton, or nearly 6.9 percent.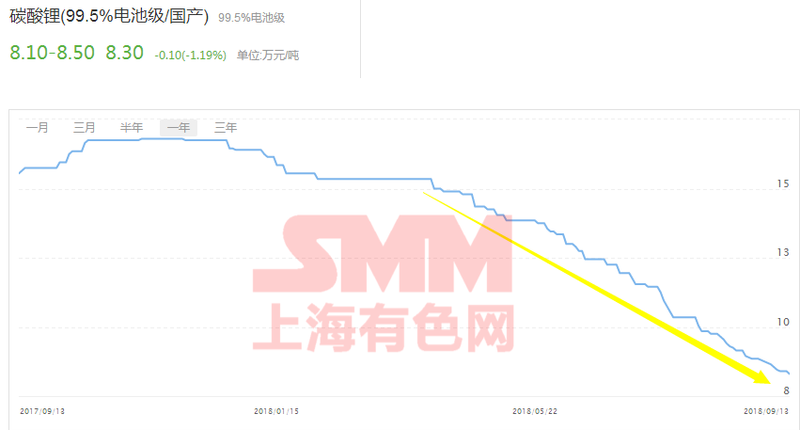 (lithium carbonate prices all the way down)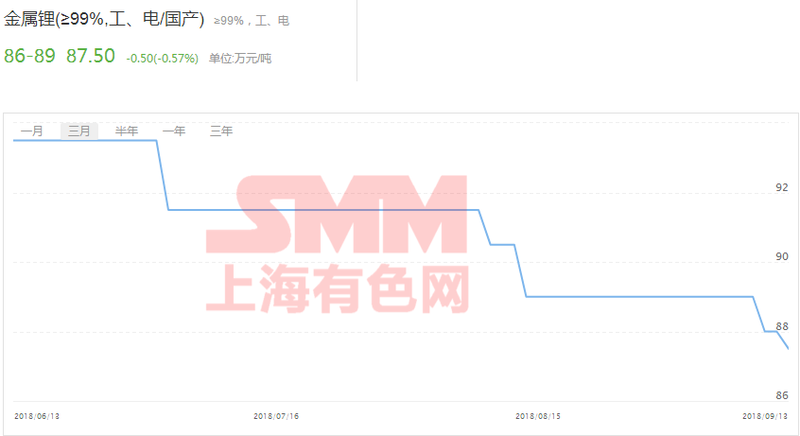 (the price of lithium metal also ended three consecutive years of rising momentum.)
According to SMM research, the price of high sodium metal lithium even fell below 780000 yuan / ton, and the price of battery grade metal lithium also fell below 900000 yuan / ton.
For lithium metal, SMM believes that because the consumption of lithium metal lies in primary lithium batteries as well as medicine and butyllithium, the terminal market is relatively stable, because the demand side consumption of primary lithium batteries is expected to decrease in the second half of the year. The price trend of lithium metal may fall slightly in the future, but in the long run, the price is still relatively stable.