SMM, Sept. 10: the Central Bank of Chile is cautious about the trade war between China and the United States and the risk of falling copper prices in Chile in the coming months.
Mario Marcel, governor of Chile's central bank, said contractionary shocks from the country's trading partners' deteriorating economy and falling copper prices would depress inflation. This would widen the output gap and could trigger an expansionary response to monetary policy or extend current monetary policy.
At the same time, the, Mario Marcel said the sharp decline in the peso against the dollar since the start of the year had cushioned the economy. Chile's economy, which is highly dependent on copper exports and openness, is more adapted to frenzied currency fluctuations. When commodity prices plummeted, the peso tumbled 50 per cent between 2014 and 2016. "We have been managing flexible foreign exchange since 2018 and we have been avoiding intervention," Mario Marcel said. The exchange rate is our shock absorber.
Chile's openness and modest fiscal deficit do make it vulnerable during the dollar turmoil, but it has some clear advantages over some other countries. Selling copper in dollars is a natural buffer against monetary pressure. Its inflation rate is 1/10 of that of neighboring Argentina, and its foreign exchange reserves look rich.
The Mario Marcel does not expect Chile to be affected by the recent currency crisis in Argentina. He said that all those who follow the global market should pay attention to Argentina, however, less than 2% of Chile's trade goes to Argentina, and Argentina's banking system does not have strong links with Chile.
Pressure from Brazil is showing up again, but its main concern comes from protectionist leaders in the US, as it is mainly aimed at China, Chile's biggest buyer of copper.
"for us, the biggest concern is the impact of China, an important trading partner, on copper prices, and of course any change in US monetary policy is important. But the way we look at it is how external conditions evolve and how our policies should respond. "
(note: if copyright issues are involved, please contact SMM and we will deal with them in a timely manner.)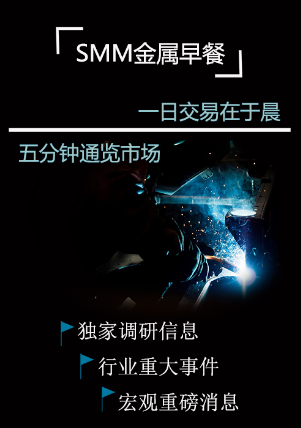 "Click to view details