SMM8 30: Yunxi Wenshan Zinc and Indium smelting Co., Ltd. annual production of 100000 tons of zinc, 60 tons of indium smelting technical transformation project was held on the morning of August 30.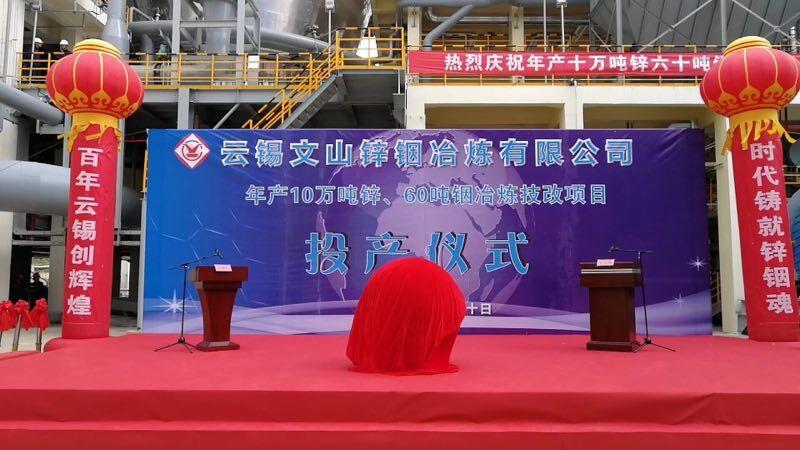 It is reported that the original construction unit of the project was Yunnan Hualian Zinc Indium Co., Ltd., in order to speed up the process of the project, on April 14, 2016, Yunnan Tin Group (holding) Co., Ltd. will produce 100000 tons of zinc, The investment and construction main body of the 60 ton indium smelting project has been changed from Yunnan Hualian Zinc Indium Co., Ltd. to Yunxi Wenshan Zinc Indium smelting Co., Ltd., a wholly owned subsidiary of Yunnan Tin Industry Co., Ltd.
The design scale of the proposed project is 100000 tons of zinc ingots, by-product sulfuric acid, refined indium, at the same time comprehensive recovery of indium, cadmium, copper, cobalt, silver, iron and other valuable elements.
The total investment of the project is 2.52506 billion yuan, of which the investment in environmental protection is 235.2098 million yuan, accounting for 9.315% of the project cost, and the construction cycle is two years.