SMM8 29 news: yesterday afternoon, Shanghai Aluminum 1810 main contract to maintain shock in the closing ushered in a sharp rise, closing at 14970 yuan, up 235 yuan, up as much as 1.59%.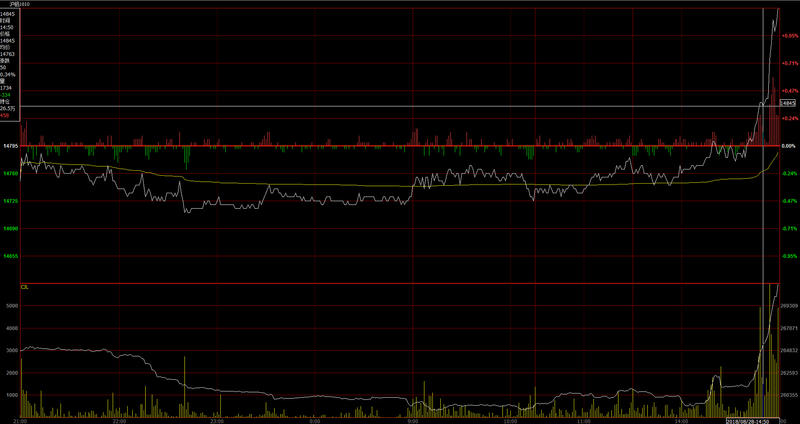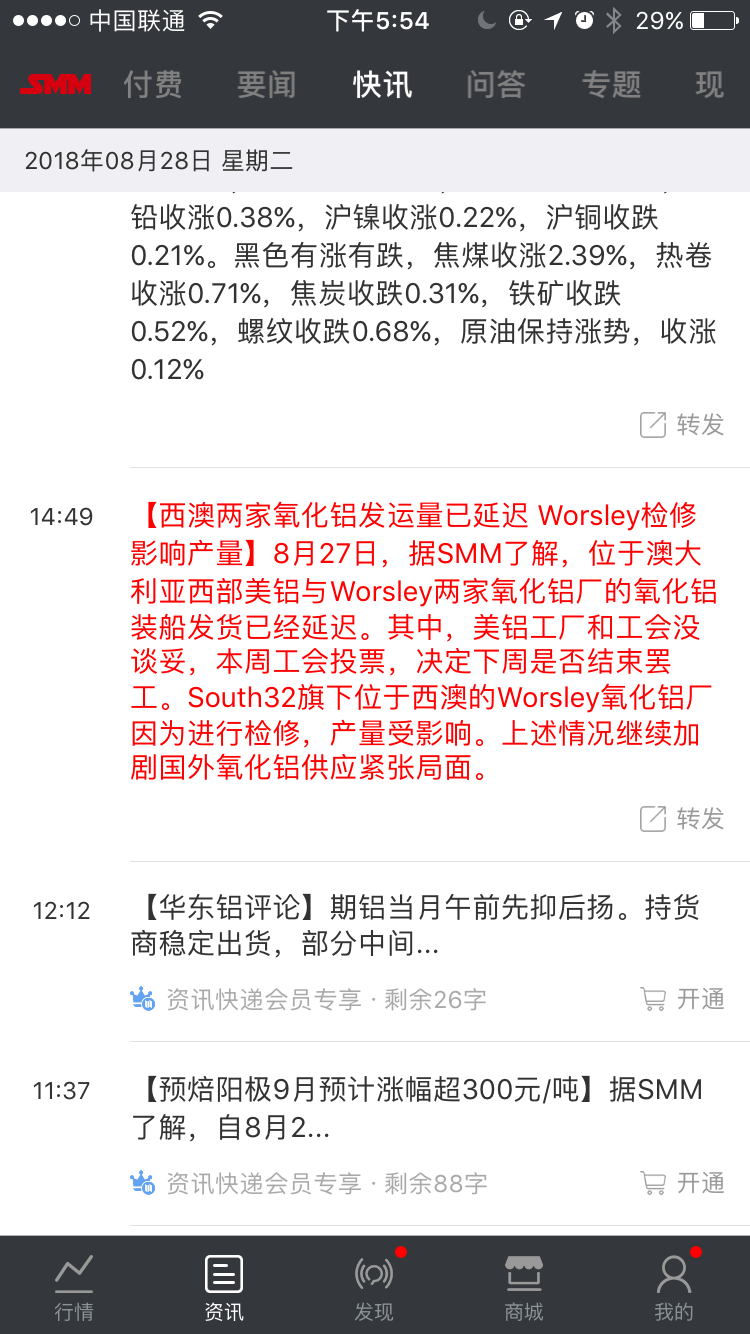 After the news, immediately aluminum prices ushered in a sharp rise. In fact, it is not difficult for netizens who often pay attention to SMM to find that the rise in aluminum prices is not accidental but early warning. SMM August aluminum monthly forecast: August 13 to September 10 aluminum prices first suppression and then rise, the trend will be driven by rising alumina prices, the overall center of gravity of aluminum prices will continue to try to move up.
On the 27th, SMM learned that, Vitol Group (Vito Group) won the bid for Nalco (National Aluminum Corporation of India) 30, 000 tons of alumina at a price of US $623 per ton. The price of alumina in Nalco's last tender on Aug. 20 was $580.5 a tonne, up $42.50 a tonne from the previous month.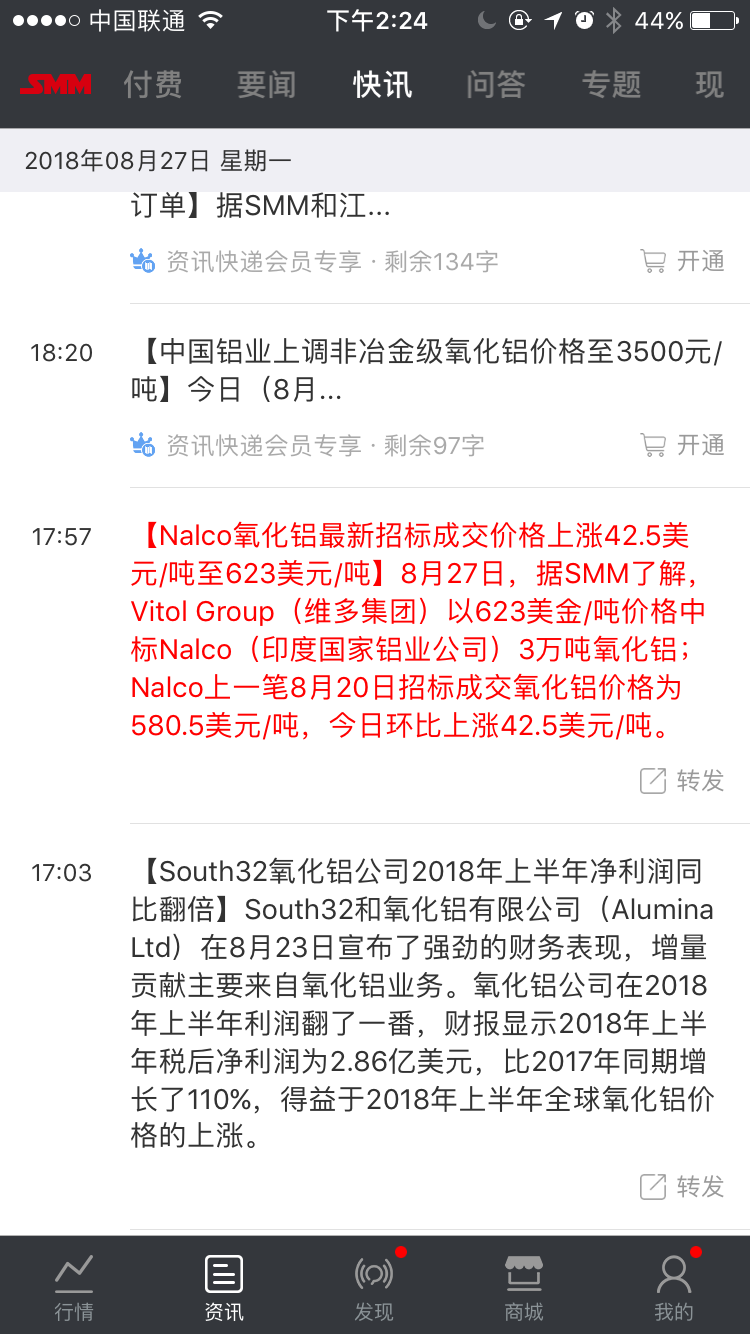 Yesterday, foreign media said that if Rusal continued to be sanctioned by the United States, the Russian government came forward to buy Rusal ingots as a national reserve, and injected a shot in the arm into the market to promote the night Shanghai aluminum prices to continue to climb, the rise is obvious.
Taken together, affected by multiple events at home and abroad, domestic aluminum prices have risen by as much as 5.6% since mid-July. And is there room for aluminum prices to go up in the later period?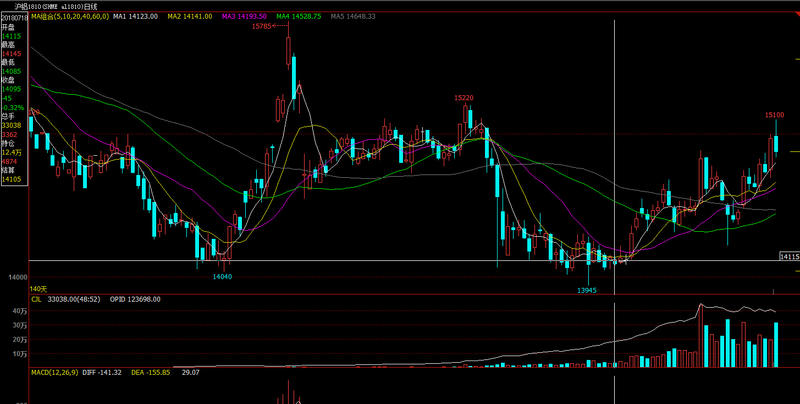 SMM analysis shows that under the combined action of multiple positive factors, such as the rising prices of raw materials such as alumina and prebaked anodes, the limited production in the heating season and the expectation of the peak consumption season in September, SMM maintains a cautious bullish view in the medium term. In the short term, there is a certain degree of pullback pressure, vigilance against the negative nature of events and poor consumer expectations.