SMM News: on July 6, after the two sides came and went on the table, the trade war between the world's two largest economies officially started. although China said it would not implement tariff measures before the United States, it repeatedly reiterated the importance of trade in the world economy. However, the United States Government still ignores the opposition of world public opinion and the people at home. A 25 per cent import tariff was imposed on the first batch of 818 categories of Chinese goods valued at $34 billion from 00:01 local time (12:01 Beijing time). In response, China also imposed a 25 per cent import tariff on US products of the same size on the same day.
The difficult Road of American Automobile Enterprises to China
Of all the companies, it may be like riding a roller coaster for an American car company. At a time when the news that China has reduced the tariff on whole vehicles to 15% and the duty rate on imported auto parts to 6%, the United States has unilaterally turned its back on the first shot in the trade war. China has decided to impose a 25 per cent tariff on about $50 billion worth of goods imported from China, including cars originating in the United States. As the world's largest car market, today's declining US carmakers have seen China as an important market to revive that day's momentum, but these days they seem to have had a hard time.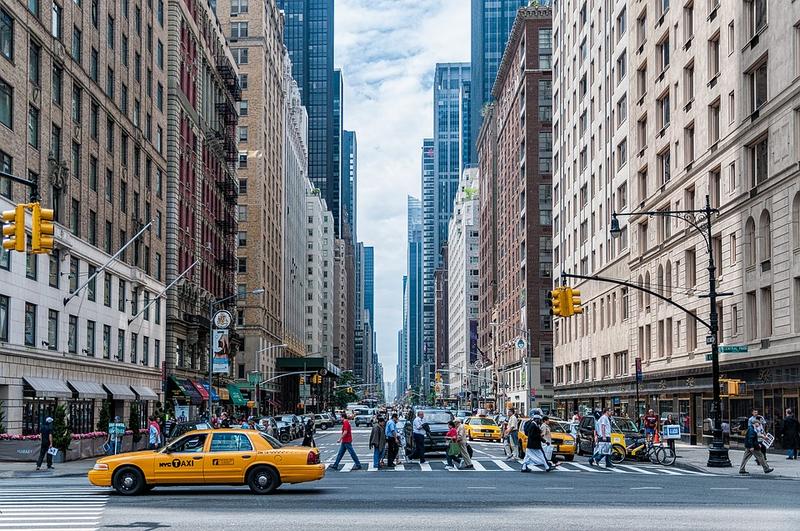 After the "largest trade war in economic history", which began on July 6, many US cars have had to raise their already falling prices. Tesla has raised the prices of Model S and Model X by 150000 yuan to 250000 yuan because of additional tariffs, according to Bloomberg. Not only have US automakers been hit, but BMW, which exports luxury models from US assembly plants to China, says it cannot fully absorb the impact of tariff increases and is calculating the necessary price increases.
Whether or not to raise prices is a dilemma for car companies. on the one hand, it is the increasingly fierce automobile market, on the other hand, it is a large amount of tariffs, and who will bear the "heavenly pot" brought about by the escalating trade war? It is a very tangled problem for automobile enterprises at present. Some carmakers have also said they are willing to absorb tariff costs on their own.
Ford, the US auto giant, was the first foreign company to express its price strategy after raising tariffs on US imports, while Ford said it had no plans to adjust the price of new cars in the domestic market and would absorb the rising tariff costs on its own. At the same time, Ford said it hoped the two sides of the trade war would find a solution to the trade friction as soon as possible. according to Reuters, Ford will suffer heavy losses as a result of the escalating trade war.
For Ford, while most of its models are locally produced in China with its joint venture partners, Lincoln, its luxury brand, is imported from North America, according to the data. The series sold as many as 54000 vehicles in mainland China last year, up 66 per cent from the year before. If the trade war continues to escalate, even if Ford absorbs tariff costs in full, assuming sales are not affected, it will still be a difficult hurdle for Ford to pass in such a recent situation. Dong Yang, executive vice president of the China Automobile Industry Association, said in an interview with domestic media that if the Chinese market is missed because of the trade war, the US auto industry will suffer a major blow. Without the Chinese market, GM, Ford and Leisler will also become second-rate companies.
According to the Federation of passengers, China imported 1.25 million cars in 2017, of which 280000 came from US factories, accounting for 22.4 per cent of full-year imported car sales. At the same time, imported cars made in American factories but not American brands have been affected.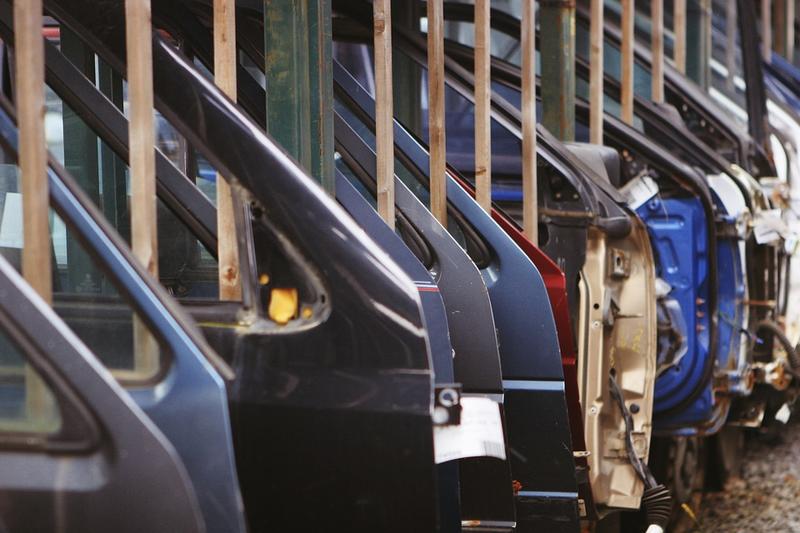 Agricultural products in the United States ushered in a disaster
Since the beginning of the trade war, the agricultural industry in the United States has been complaining. Because of China's huge market demand, a large number of American agricultural products choose to export to China. For example, the soybean industry in the United States, according to relevant data statistics, China is the world's largest importer of soybeans, more than 60% of the global soybean trade into China. In 2017, China imported 32.854 million tons of soybeans from the United States, accounting for 34.39 percent of China's total imports. Soybean exports to China generated about $14 billion a year for American soybean farmers.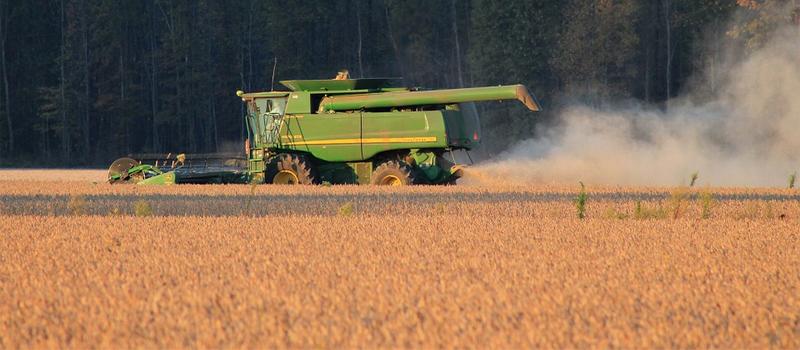 According to a report by the China News Agency on July 6, after imposing a 25 percent tariff on goods, US soybeans are equivalent to 600 yuan per ton. In addition, China's decision to reduce import tariffs on soybeans from India, South Korea, Bangladesh, Laos and Sri Lanka from 3 per cent to 0 from July 1 has undoubtedly wreaked havoc on soybeans in the United States.
On the day of the trade war, American farmers supported the Free Trade Organization issued two statements, one from Brent Bieber, an Illinois farmer, who said: "for soybean farmers like me, It was a direct economic blow, a snatch of money from my pocket. "
According to data released by the United States Department of Agriculture, soybean cultivation in the United States is expected to be 89.557 million acres in 2018, surpassing corn cultivation for the first time in 35 years. as of June 1, soybean stocks in the United States were up 26 percent from a year earlier. Set a monthly inventory record for June.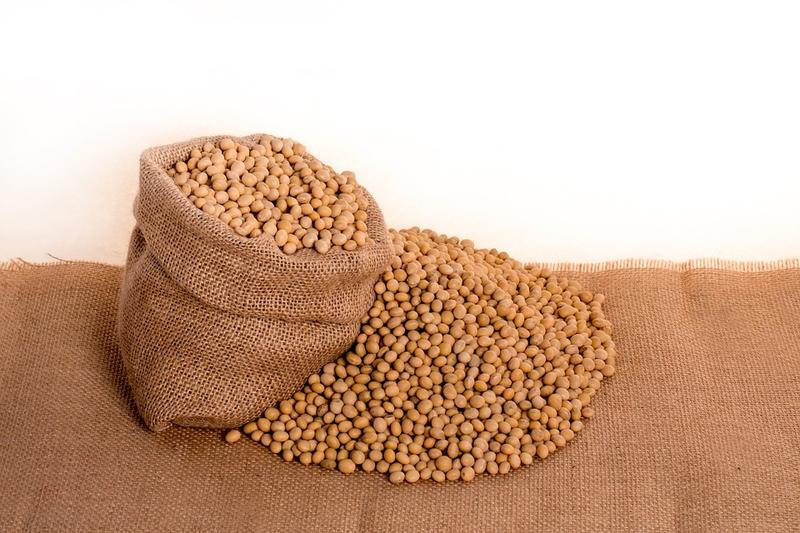 Amid inventory pressures and sales difficulties, U. S. soybean prices fell from $10.5 to $8.5 between May and early July, their lowest level this year, down 18%. Us soybean exports to China also fell 21 per cent in the first five months of this year, according to the USDA.
Under such a rapid impact, it is not difficult to understand that on the morning of the trade war, an American cargo ship loaded with soybeans, the Pegasus Peak (Peak Pegasus), flew all the way to Dalian Port on Huang Hai. Although Pegasus Peak is racing against time, it has not escaped the "doomsday trial" of Sino-US trade, with soybeans worth as much as 150 million yuan, according to figures.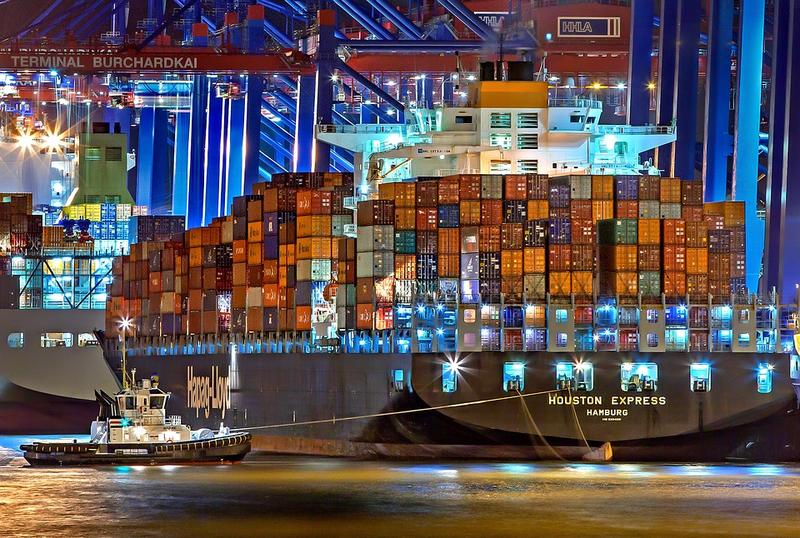 Not only soybeans in the United States, but also other agricultural products have been hit hard. For example, almost 1/4 of US corn is exported to China, and the pork trade between China and the United States is between $200m and $450 million, which will have a huge impact on the US pork industry after losing Chinese buyers. China is an important export market for US pork, especially pig water, with the US exporting 309284 tonnes of pork and pig water worth $663.1 million to China in 2017, according to Dan Halstrom, president and chief executive of (USMEF).
The future of the energy industry in the United States is uncertain
Under the fundamentals of sustained and high economic growth, China's energy consumption is very huge, according to an article published on the website of Forbes magazine on July 1 entitled "China will need more US natural gas." In order to reduce carbon dioxide and protect the blue sky and white clouds, China is increasing the use of clean energy, which currently accounts for only 6% of the total supply of clean energy, compared with nearly 30% in some of the wealthiest economies. China's demand for natural gas rose more than 15 per cent last year alone, while imports rose 30 per cent.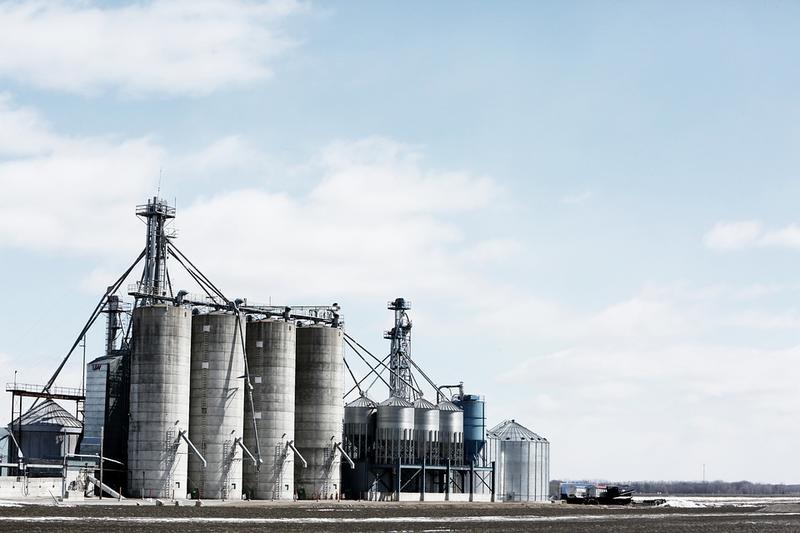 In the early days of the trade war, at the Sino-US negotiating table, the issue of US energy imports has in fact been initially determined. From May 17 to 18, 2018, according to Xinhua News Agency, The Chinese delegation, led by President Xi Jinping's special envoy and Vice Premier Liu he, and the US delegation, including Treasury Secretary Mnuchin, Commerce Minister Ross, and Trade Representative Leitsizer, held constructive consultations on trade issues. The two sides agreed to take effective measures to substantially reduce the US trade deficit in goods with China. In order to meet the growing consumer demand of the Chinese people and promote high-quality economic development, China will significantly increase its purchases of goods and services from the United States. It also helps economic growth and employment in the United States.
On 20 May, after China and the United States issued a joint statement in Washington on bilateral economic and trade consultations, US Treasury Secretary Mnuchin said in an exclusive interview with Fox News that progress had been made in the negotiations. He expects sales of US agricultural products to China to grow by 35 per cent to 40 per cent this year, as well as doubling US exports of energy products, which could mean sales of US energy products increase by $50 billion to $60 billion over the next three to five years.
However, the Trump administration's backsliding on Sino-US trade has left the bright future of the US energy industry unknown. according to Reuters, after Trump unilaterally broke his contract and intended to impose a further $200 billion tariff threat on China's imports, Executives at China Energy Investment Co., Ltd. had planned to visit West Virginia to discuss investing $83.7 billion in the state, but the visit was cancelled. The report pointed out that the investment by China Energy Investment Co., Ltd. was the largest amount of money signed by Trump during his state visit to China in November, when the total amount of the agreement signed was as high as $250 billion.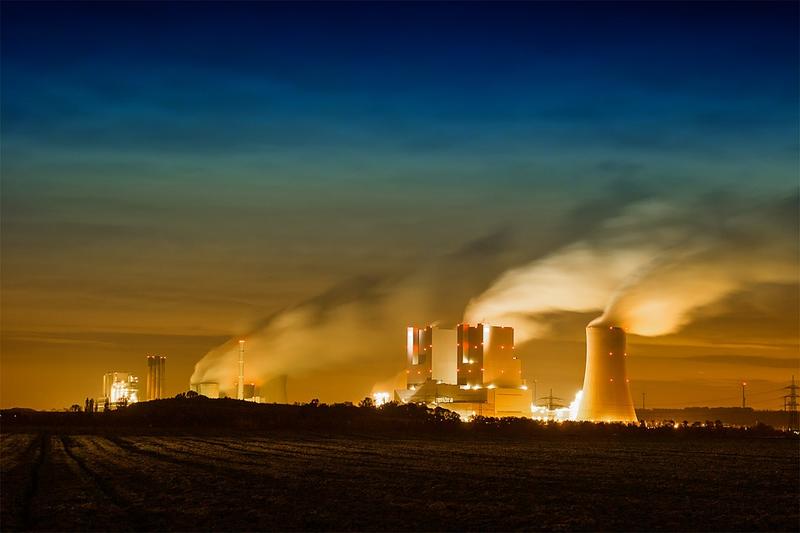 Justice (Jum Justice), governor of West Virginia, says the China Energy Investment Corporation's investment agreement could help the weak state's natural gas and petrochemical industries while creating many jobs. According to relevant data, the investment of China Energy Investment Corporation (hereinafter referred to as China Energy) is almost the same as the state's gross domestic product (GDP) last year. But as a result of the trade war, the energy industry in the United States has been greatly affected by the employment of the local people.
The energy industry in the United States has always been the core area of the development of the United States, and the Trump administration has put forward a "global energy-led strategy" in the hope of restoring and strengthening the traditional energy industry in the United States. After the great success of the "shale gas revolution," the United States began to vigorously promote natural gas exports. in addition to China's massive demand for natural gas, some people predict that U. S. gas exports to China could reach $26 billion a year by 2030.
At the beginning of the trade war, opposition in the United States continued to soar. the Washington Post and the Sal School of Policy and Government at George Mason University in the United States conducted opinion polls. Interviewees were asked whether Trump's tariff policy on China was right or wrong after learning that China had imposed retaliatory tariffs on US goods. Polls show that 56 percent of respondents believe the current situation is not conducive to employment in the United States. Seventy-three per cent of respondents feared that the trade war would hurt themselves. Such concerns are even more pronounced in the "swing states" that decided on this year's midterm elections. In these regions, 78 per cent of respondents believe that a trade war with China is not good for US commodity prices. Across the United States, 56 percent of Republicans share this concern.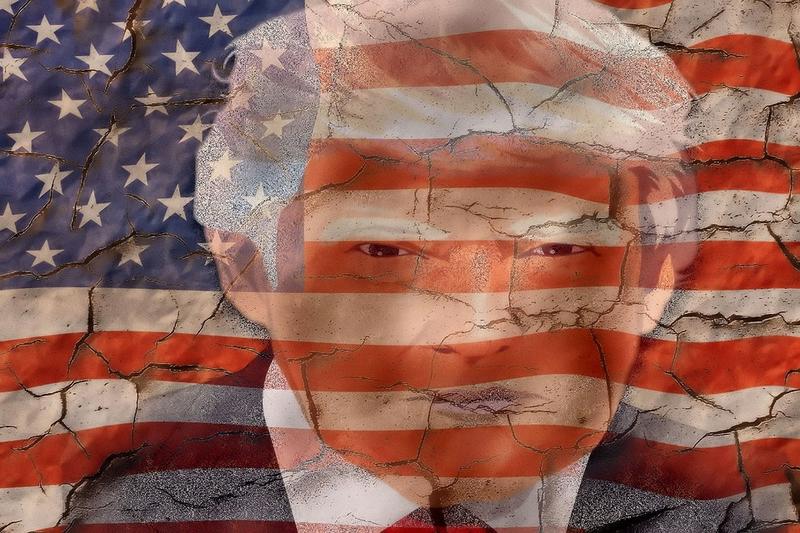 According to Xinhua, a spokesman for the Chinese Ministry of Commerce said a few days ago that of the US $34 billion list of products levied on China, more than US $20 billion worth of products are produced by foreign-funded enterprises in China, of which US enterprises account for a considerable proportion. The US measures essentially hit the global industrial chain and value chain.
Nowadays, the world economy has long been out of the era of mercantilism of "fighting alone". The global industrial division of labor makes it impossible for each country to spin off its own economy. Mark Carney, governor of the Bank of England, said in a speech on the day of the trade war that a full-scale trade war could significantly drag down global economic growth to a far greater extent than the direct economic impact of higher tariffs. Not only that, if the trade dispute escalates further, it will be the United States that will suffer the most.
According to the Bank of England's model, if tariffs rise by 10 percentage points between the US and all its trading partners, it could reduce US output by 2.5 per cent, global output by 1 per cent and, in the worst case, by 2.5 per cent through trade channels alone. It could slow US output by 5 per cent over a three-year period.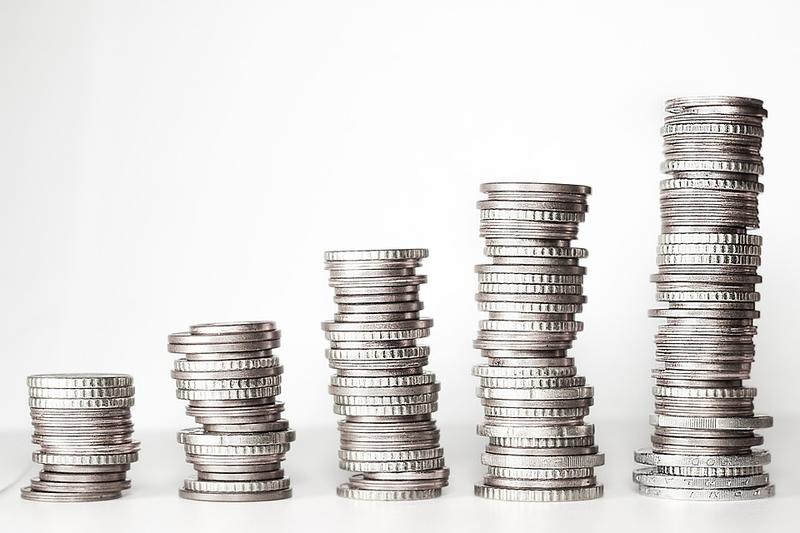 While the United States is "wayward" to damage itself, it has also had an unstable negative effect on the global economy. The International Monetary Fund has previously warned that US tariff measures could provoke a series of retaliatory measures from trading partners, which could disrupt global and regional supply chains. It is having a devastating impact on a range of national and US multinationals, and such warnings are becoming a reality.
(SMM synthesis)