SMM7 9: Chile's copper mine will expire in 2018 a total of 32 labor contracts, by the end of this year there are still more than a dozen labor contracts to be negotiated. Much of the market remains focused on BHP Billiton's Escondida copper mine, which has entered the final three weeks of labor contract negotiations.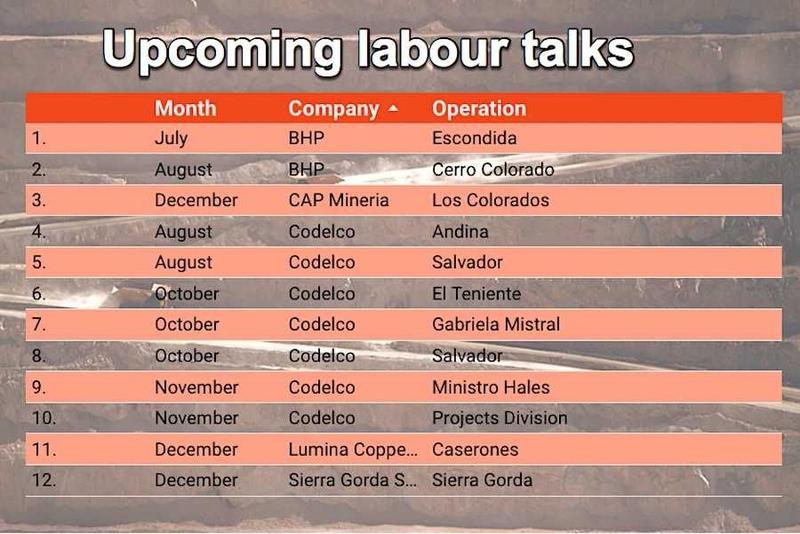 Chile's state-owned Codelco copper industry has become a bellwether for the copper market. So far in 2018, strikes have largely been avoided at Chile's large mines, but seven labour negotiations have yet to take place, including at the El Teniente copper mine.
What needs to be closely watched is the Chuquicamata copper mine, owned by Codelco Copper, which was announced last week that it would go on strike in the short term. The mine's three unions have also voted in favour of the strike resolution.
Chuquicamata, Codelco's second-largest mine and one of the world's largest opencast copper mines, produced 331000 tons of copper in 2017, compared with 1.734 million tons for Codelco that year.
Cao Yuuqin, (SMM) of Shanghai Colored Network, compiled from Bloomberg & Extranet
(note: if copyright issues are involved, please contact SMM and we will deal with them in a timely manner)