SMM6 29: us media reported today that Trump has repeatedly told senior White House officials that he wants the United States to withdraw from the WTO.
According to Axios, a source who discussed the issue with Trump quoted the president as saying, "I don't know why we're involved." The WTO was designed by the rest of the world.
However, Axios said any exit from the WTO would require the approval of the United States and that it would be difficult for Trump to fulfill his wishes.
"the Trump administration will continue to focus on all kinds of unfair and unfair treatment of the United States," people familiar with the matter said.
At the same time, these senior officials have never seriously incorporated Trump's idea of withdrawing from the WTO into the policy process.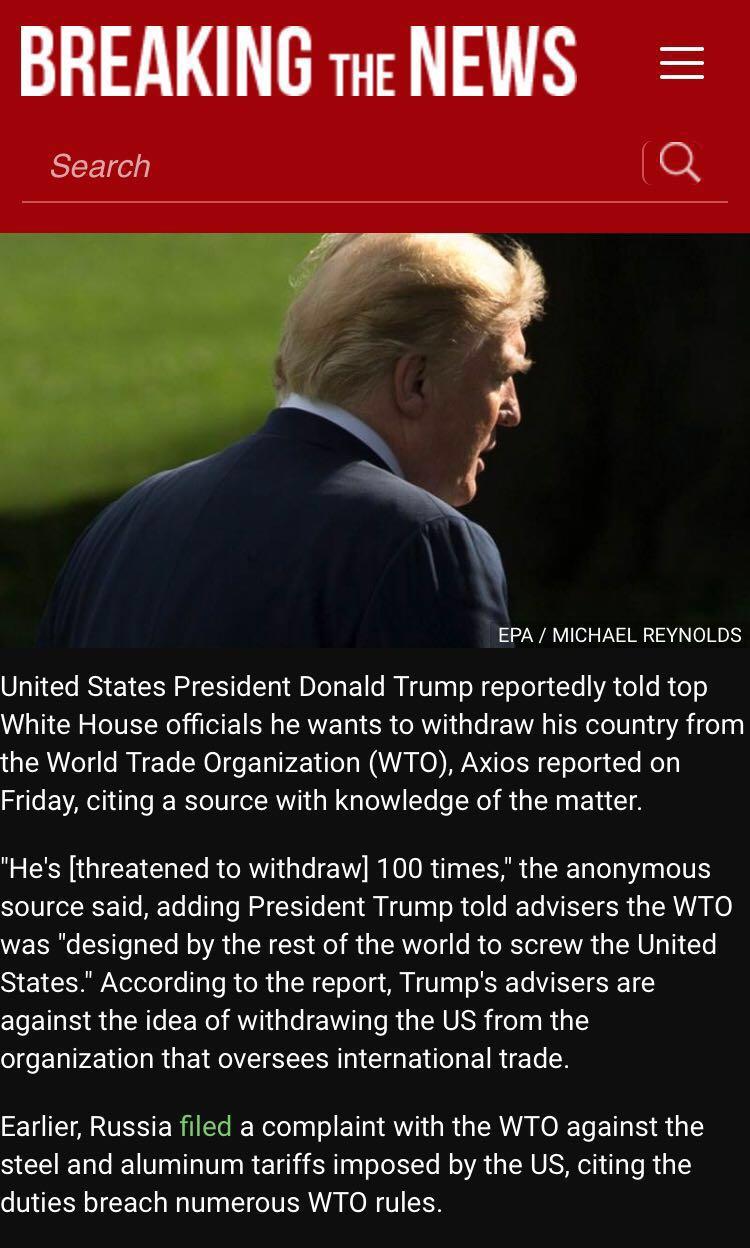 Extranet message
Recommended reading: no reliable basis for trading such as playing with fire! Even "alligators" rely on SMM lead-zinc products.