SMM3 22: at present, as one of the important basic raw material industry of national economic production, copper processing enterprises are developing rapidly, and China's copper row processing industry is also maturing and growing with the strong development trend of the whole copper processing industry. With the rapid development of electronic industry, communication, household appliances, automobile, electric power industry and so on, it also provides a once-in-a-lifetime good opportunity for the copper row processing industry market.
Copper platoon processing enterprise high quality suppliers on-site acceptance of awards
The list of the top ten high-quality suppliers of the national copper platoon processing enterprises in 2017 is as follows (the following ranking is the first and the second):
Zhenjiang Dagang Tongda Copper Co., Ltd.
Zhenjiang Dagang Tongda Copper Co., Ltd. is located in Zhenjiang Economic and technological Development Zone. The company was founded on August 1, 2000. the registered capital is 120 million yuan, the annual production capacity is nearly 60, 000 tons, the annual output value is 2.5 billion yuan, and there are 200 employees. The company is mainly engaged in copper metal research and development, production, sales and services. The company produces all kinds of copper products, a series of products up to dozens of varieties, thousands of specifications. Series of product quality are in line with ISO9001 quality management system testing standards, widely used in switchgear, busbar slot, electrical equipment and equipment, machinery, and other industries. Over the years, the company's products sell well in many provinces and cities throughout the country, in Jiangsu, Zhejiang, Yangzhou, Shanghai, Shandong, Anhui and other coastal and economically developed provinces, cities and regions are favored, enjoy a high reputation. The 2008 Olympic Games Bird's Nest Project and all over the country chain Wanda Square and other large-scale projects use the company's products, the company for the national large-scale projects and national modernization to provide quality service assurance.
Zhejiang Wanxing Copper Industry Co., Ltd.

Zhejiang Wanxing Copper Co., Ltd. is a joint-stock private welfare enterprise specializing in copper research and development, manufacturing and processing, with a registered capital of 20.0 million yuan. it was founded in 2002 and covers an area of about 13000 square meters. It has the most advanced production and testing equipment in China. Wanxing specializes in the production of various specifications of T2, T3 copper rods, copper rows and special-shaped copper products, the company's products sell well all over the country and all over the world, For power, power grid, petrochemical, manufacturing, real estate, construction and other industries to provide users with efficient, convenient high-quality supporting products.
The company takes "Green Wanxing" as the environmental goal, devotes itself to the environmental protection and the ecological construction, promotes the enterprise and the environment sustainable development. The company is the first in the national peer through ISO9001 quality management system certification, with a perfect quality assurance and control system, can effectively ensure product quality. The company follows the enterprise spirit of "professional focus, concerted efforts, people do their best", adhere to the concept of "harmony, diligence, integrity, innovation", the enterprise has been rapid and healthy development, In the hearts of dealers and consumers to establish a good image, excellent product quality and good corporate reputation for the company to bring brand benefits.
In recent years, the company has been continuously awarded the honors of "Zhejiang Province honoring promises and honoring contract units", "Yueqing City Star Enterprises", "Yueqing City Top 100 Enterprises", "Yueqing City Advanced Enterprises", "Weng Yang Street meritorious Enterprises" and so on.
In the face of the tide of economic globalization, Wanxing closely around the "production specialization, management modernization, product internationalization" strategic direction efforts, while in line with the principle of win-win development and sincere and trustworthy spirit, welcome friends and colleagues from all walks of life to cooperate.
Zhenjiang Citic Nonferrous Metals Co., Ltd.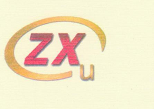 Zhenjiang Citic Nonferrous Metals Co., Ltd. is located at the foot of the beautiful mountain, 30 kilometers away from Zhenjiang City, Jiangsu Province, Xiongzhi Jianghu, choke Dajiang. The company was founded in 2001, registered capital of 25 million yuan, after more than ten years of hard work and reform and innovation, has developed into a large and medium-sized enterprises, specializing in the production of TMY electrical copper busbar, The product implementation standard is GB/T5585.1-2005, products for the use of busbar factories and high and low voltage electrical switch factories. The company strength is abundant, the product quality is reliable, has won many times "Jiangsu Province quality trustworthy enterprise" and so on glorious title.
Our company has passed ISO9001:2000 quality management system certification, products strictly in accordance with the national quality management system to ensure that the production of each product is in a controlled state, in order to ensure product quality. Our company also has a well-managed sales team to ensure after-sales service.
Foshan Huahong Copper Tube Co., Ltd.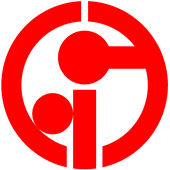 Foshan Huahong Copper Pipe Co., Ltd. was founded in 1992. the main products are high precision copper pipe (inner threaded pipe, mosquito coil pipe, large coil pipe, straight pipe), air conditioning insulation pipe, copper rod row, aluminum rod row, purple brass strip and so on. Widely used in power, electronics, household appliances, communications, machinery, transportation, architectural decoration, hardware, chemical, petroleum and other fields. Over the years, the main economic indicators in Guangdong Province ranked first in the copper processing industry, and exported to Southeast Asia, the Middle East, Australia, Japan, Europe and the United States and other regions, renowned overseas.
Yangzhong Kaiyue Copper Co., Ltd.
Yangzhong Kaiyue Copper Co., Ltd. Daquan Group wholly owned subsidiary. Daquan Group is a leading manufacturer in the fields of electricity, new energy and rail transportation. it mainly develops and produces high and low voltage electrical equipment, intelligent components, rail transit equipment, polysilicon, solar cells, components and Internet access systems.
Daquan Group has four production bases, three research institutes and 32 manufacturing enterprises in Yangzhong, Jiangsu, Nanjing, Chongqing Wanzhou, Shihezi, Xinjiang and Wuhan, Hubei Province. With Germany Siemens, the United States Eton, Switzerland and other international companies have a number of joint ventures, in the Americas, Europe, Southeast Asia, the Middle East, Africa to establish more than 20 branches. The group has nearly 10,000 employees.
Zhejiang Hailiang co., Ltd.

Zhejiang Hailiang Co., Ltd. (hereinafter referred to as "Hailiang shares" or "Company") is a Sino-foreign joint venture company controlled by Hailiang Group Co., Ltd. Since its establishment in 2001, the company has been committed to the research and development, production, sales and service of high-grade copper products (copper tubes, copper rods, copper pipe joints, new copper conductor materials, copper processing equipment, etc.). It is one of the largest and most competitive copper processing enterprises in the world, one of the largest copper pipe and copper pipe joint export enterprises in China, and a fine management benchmarking enterprise in the copper processing industry.
Yantai Jiaheng Copper Co., Ltd.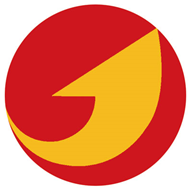 Yantai Jiaheng Copper Co., Ltd. was established in May 2004, the company is located in the scenic state-level development zone-Zhaoyuan Economic and technological Development Zone, covers an area of more than 100 mu, registered capital of 200.8 million yuan. Mainly produces various specifications, models, brands of copper rods, copper row, annual production capacity of 20000 tons.
Over the years, the company has been committed to copper products deep processing technology research, the introduction of the latest copper row production technology-continuous extrusion production process, one molding, no pickling, high efficiency and low consumption, green environmental protection. At present, the company has 5 oxygen-free copper rod production lines, continuous extrusion copper row production line 2. The company's products are widely used in wire and cable, telecommunications copper conductors, subway construction, power equipment and other fields.
The company has complete testing equipment, equipped with German spectrometer, oxygen analyzer, microcomputer controlled electronic universal testing machine, conductivity measuring instrument and other advanced testing equipment, to ensure the quality of products out of the factory.
Looking forward to the future, Yantai Jiaheng Copper Co., Ltd. will uphold the "equality, integrity, cooperation, development" business philosophy, continue to explore and innovate, wholeheartedly for domestic and foreign customers to provide the best quality products and the most satisfactory service.
Address: no. 8 Xinhui road Zhaoyuan economic and technological development zone Shandong province
Tel: 0535 ≈ 8037799
Fax: 0535 ≈ 8032299
Yancheng Guotou New Materials Co., Ltd.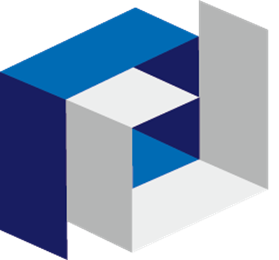 Yancheng State Investment New Materials Co., Ltd. is a copper product processing enterprise controlled and invested by Yancheng State-owned assets Investment Group Co., Ltd., founded in September 2016, located at 36 Wujiang Road, Yancheng Economic Development Zone, with a total investment of 200 million yuan and an area of 125 mu. Construction area of 28000 square meters, with oxygen-free copper rod, tinned wire, bare copper wire, medium wire, copper row, parallel wire, stranded wire production line more than 20, 000 tons of annual production capacity. At present, we have established long-term strategic cooperative relations with nearly 100 well-known companies in China, with a total sales of 927 million yuan in 2017 and a target of 2 billion yuan in 2018. Adhering to the group's development concept of "innovation, entrepreneurship, excellence and Hengyuan", the company strives to build a first-class team, produce first-class products, provide first-class service, adhere to the business purpose of "win-win integrity", sincerely welcome people from all walks of life to exchange and cooperate with us. Conspire for development.
Yantai Ruiqi Metal products Co., Ltd.

Yantai Ruiqi Metal products Co., Ltd. is located in Yantai, Shandong Province. With the establishment of the company, a new product was born in China, that is, copper clad aluminum row, an electrical material that can be expected to replace pure copper row in a very short period of time in the future. The invention and production of copper-clad aluminum row series products fill in the gaps in the field of electrical materials at home and abroad, will greatly alleviate the shortage of non-ferrous metal resources in China, and promote the development of national energy saving and emission reduction work. Our company's copper-clad aluminum rectangular bus row patent project is considered to be in line with the country's current industrial development policy and the State Council [decree No. 57] listed to encourage foreign investment in the industrial catalogue. After the declaration of China Science and Technology Achievement Transformation and Promotion Center and the approval of document [2008] 32 of China International Venture Capital Association, the patent project of our company has been formally incorporated into the database of "National key Patent Project Promotion and Transformation support Plan". Copper clad aluminum rectangular busbar row has strong practicability, maneuverability and market development prospects. it has been approved to be included in the "National key Patent Project Promotion and Transformation support Plan", and will be introduced in a variety of national technology trading activities. And our patent project will be China Patent Technology Promotion Center as the implementation unit, specifically responsible for the collection, collation and promotion of the project. At the same time, we will enjoy expert recommendation, project corresponding screening, two-way docking of projects, agreed investors "one-on-one negotiation", policy support and other services. In this way, we will have a better opportunity to provide our customers with products in response to the national policy of energy conservation and emission reduction.
At present, the company has applied for invention and practical patents for the production of the product equipment and products. The company has invested 12 million of the capital and designed the output to 5000 tons per year. At present, the company is actively preparing for market development, sincerely welcome raw material providers, product users and channel operators to promote the development of this epoch-making project.
Suzhou Huatong Composite material Co., Ltd.
Suzhou Huatong Composite Co., Ltd. was established in 2009, specializing in research and development, production and sales of new energy-saving conductor materials-copper-aluminum composite row, new energy-saving copper-aluminum composite bus slot. Copper-aluminum composite row is a new type of energy-saving conductor material which can replace copper row in an all-round way. the appearance is copper and the inner core is aluminum. Suzhou Huatong plans to use 320 mu of land, with an annual output of 180000 tons of copper-aluminum composite row, which can replace 360000 tons of copper row and 279000 tons of copper per year. The company has built its own leading automatic copper-aluminum composite row production line at home and abroad, put into production in November 2011, with the production of a series of products "width 30-200mm, thickness 2.8-20mm" more than 390 specifications of copper-aluminum composite row, Fully meet the needs of high-current conductor materials.
Production capacity: six production lines are planned. two automatic production lines have been put into production, with an annual output of about 30,000 tons. With the production of "width 30-200mm, thickness 2.8-20mm" more than 390 specifications of copper-aluminum composite row, fully meet the needs of high-current conductor materials, but also non-standard customization, to meet the needs of different customers and industries.
Technical capability: the copper-aluminum composite bus adopts the direct forming process of hot composite horizontal continuous rolling, and the most critical process affecting the interface bonding of the copper-aluminum composite bus is thermal composite and vertical continuous rolling, according to the specifications of the copper-aluminum composite bus, The forming process of billet is determined. by controlling the temperature and time of thermal recombination and the deformation parameters of Wuping and Sili continuous rolling, a uniform and continuous bonding layer is formed at the interface of copper and aluminum, and the bonding strength of the interface is above 35MPa, which is higher than the standard requirement of electric power industry.
Equipment capacity: in May 2012, the China Nonferrous Metals Industry Association organized an expert appraisal of the "Copper and Aluminum Composite row production Technology and Industrial production Line" of China Copper Company. The experts at the meeting highly affirmed China's copper-aluminum composite row and industrial production line, unanimously evaluating it as "the production line is energy-saving, environmental protection, efficient, and the overall technology has reached the international leading level."
Enterprise contribution and certificate: three industry standards (power, energy, machinery industry standards) drafting units; products jointly issued by the four ministries and commissions: national key new product certificate; Is one of the key high-tech enterprises approved by the Jiangsu provincial government; it is a copper-aluminum composite discharge industry, the only product in line with the certification of the China quality Certification Center.