SMM3 22: in view of the imbalance between supply and demand in the copper rod industry and the pressure of environmental protection in the past two years, copper rod enterprises urgently need to explore new ways out and at the same time meet the needs of downstream end customers. Shanghai Colored Network held the 2017 national copper rod processing enterprise high-quality supplier selection activities. The purpose of the activity is to promote the harmonious and healthy development of the copper rod processing industry, carry forward the excellent style of benchmarking enterprises, enhance the cohesion of the industry, and enhance the core competitiveness of the whole industry.
After three months of selection process, we obtained the final high-quality supplier enterprises through statistical network voting and objective weighted scoring, and presented awards and recognition to these high-quality suppliers at the copper and aluminum summit.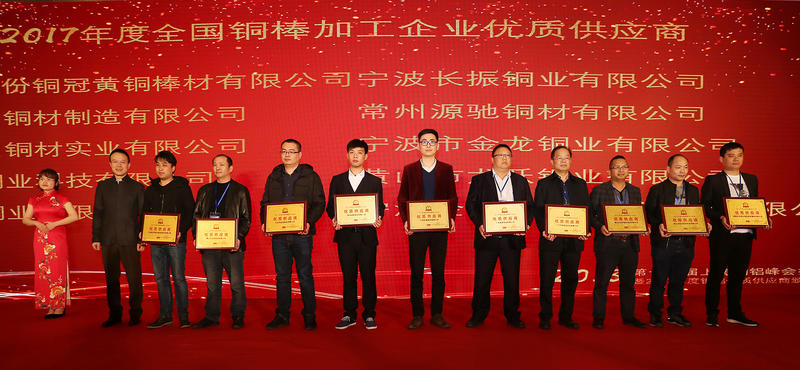 Copper rod processing enterprise high quality suppliers on-site acceptance of awards
The list of "2017 National High quality suppliers of Copper Rod processing Enterprises" is as follows (regardless of the following ranking):
Tongling Nonferrous Stock Copper Crown Brass Bar Co., Ltd.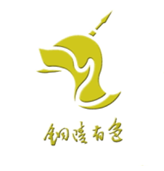 Tongling Nonferrous Copper Crown Brass Bar Co., Ltd. is located in one of the birthplaces of bronze culture in China, known as the "ancient copper capital of China" reputation of Tongling City, Anhui Province. Tongling Nonferrous Metals Co., Ltd. Copper Crown Brass Bar Co., Ltd. is jointly invested by Tongling Nonferrous Metals Group Co., Ltd. (Securities Code 000630) and Tammy Group (Hong Kong) Co., Ltd., a listed company of Tongling Nonferrous Metals Group Holdings Co., Ltd. A joint venture company specializing in the production of high-precision brass bars. With a total investment of 395.5 million tons and an annual production capacity of 75000 tons, it is a key project of the Anhui Province's "861" action plan. The scope of business is the development, production and sale of copper alloy pipeline profiles and their products, as well as equipment, technology and other related products and services.
The company is located in Tongling Economic and technological Development Zone Copper Industrial Park, covering an area of 185000 square meters, the existing staff of 183 people, including college, undergraduate or above 110 people, all kinds of middle and senior professional and technical personnel 90 people. Production process from Germany and the United Kingdom to introduce the world's advanced induction melting furnace, horizontal casting machine, reverse extruder, combined drawing machine and other modern production equipment, And equipped with imported spectrum analyzer, metallographic microscope, flaw detector, hardness tester and other precision testing equipment. Scope of business: development, production and sale of copper and copper alloy ingot rod line and its products, equipment, technology and other related products and services, the development, production and sale of zinc oxide, copper processing smelting slag products (subject to environmental assessment, Only after passing the assessment can it operate). Self-employed and acting for the import and export of all kinds of commodities and technologies (commodities involving quota license management and special provisions shall be handled in accordance with the relevant provisions of the State). The company adheres to the business philosophy of "synchronizing with the world and win-win with customers", implements the scientific concept of development into the whole process of production and management, and wholeheartedly meets the needs of users with high-quality products, in order to improve the service and win-win situation with customers.
Foshan Guodong Copper Manufacturing Co., Ltd.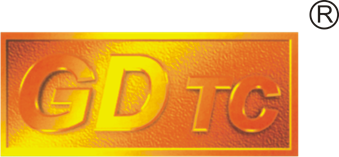 Foshan Guodong Copper Manufacturing Co., Ltd. was founded in 1992, is one of the earliest professional manufacturers engaged in copper intensive processing in South China, now has two production plants, mainly producing lead brass bar, ordinary brass alloy wire; With a variety of product lines: ordinary lead brass hot forging, easy cutting, cold riveting series; lead-free environmental protection copper free cutting, cold riveting, hot forging series; brass round wire, zipper copper series; brass plug series; cutting line series; Single bare copper wire, tinned wire series; copper tube series; forging hardware series. Widely used in household appliances, construction machinery, construction hardware and other more than 20 industries, excellent performance, has reached the latest environmental standards in Europe and the United States and other countries; The company takes "customer satisfaction" as the management criterion, together with the majority of customers to meet the opportunities and challenges brought by the international economic development, and create a brilliant tomorrow.
Heshan Jinzhou Copper Industry Co., Ltd.
Jinzhou Copper Co., Ltd. is specialized in the production of all kinds of copper materials, gravity casting copper ingots, steel mold copper ingots, DR copper ingots, lead-free copper ingots, hard mold copper ingots, copper forging products. The company is famous for its high quality products in the copper industry-"Jinzhou Copper Industry Gold quality" reputation. The company has strong capital and technical force, large-scale production, advanced testing equipment, the world's most advanced German direct-reading spectral testing instruments, with a high-quality professional staff. Implement ISO9001-2000 certification standard and ERP management system.
Guangdong Weiqiang Copper Technology Co., Ltd.

Guangdong Weiqiang Copper Technology Co., Ltd. is a subsidiary of Guangdong Weiqiang Group Co., Ltd., founded in 1991. The company has advanced technology precision copper rod production line, polished copper ingot production line, melting casting copper alloy bar production line and melting casting extrusion drawing copper alloy pipe, rod, profile production line, is a large-scale copper production supplier in South China. The company adheres to the "integrity, high efficiency" business philosophy, the implementation of "quality first, continuous improvement" quality policy. Carrying out modern advanced enterprise management, perfecting and running the production and manufacturing quality, environment, occupational health and safety management system, in order to constantly increase customer satisfaction as the pursuit, with excellent quality and market reputation, win the favor of customers at home and abroad. Sales performance has climbed year after year! Weiqiang Copper Industry has become the preferred copper supplier for many famous sanitary ware brand enterprises.
Ningbo Shengfa Copper Co., Ltd.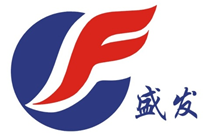 Founded in May 2001, the company is a large-scale copper processing enterprises. With the continuous maturity and development of the socialist market economy, in a few short years, because of attaching importance to product quality and observing honest service, enterprises have been able to develop rapidly and their products are in short supply. Among them, lead brass series sales are among the best in the same industry in the country. Mainly produces and processes lead brass, ordinary brass, lead-free environmental protection copper, low lead environmental protection copper, welding wire and other series of rod and wire, as well as many kinds of copper ornaments.
The company has been continuously awarded Ningbo "civilized unit", "integrity enterprise", "potential star enterprise"; From 2009 to 2017, it was appraised as the top 100 manufacturing enterprises in Ningbo and excellent enterprises in Zhejiang Province for 8 consecutive years, which provided a guarantee for the company to have a good development environment and products based on the market.
Ningbo Changzhen Copper Co., Ltd.

Ningbo Changzhen Copper Co., Ltd. was founded in 1984, is a waste copper as raw materials specializing in the production of brass alloy high-end rod, wire, profile products of the green circular economy enterprises. The factory covers an area of 92000 square meters, with 420 employees, including 80 professional and technical personnel, more than 20 middle and senior professional titles. The company's leading product "Changzhen" brand environmental protection copper is widely used in electronics, electrical appliances, kitchen and bathroom, communications, automotive accessories, refrigeration, fire fighting equipment and other industries, market share ranked third in the country, in 2014 was recognized as the top 10 copper rod and wire enterprises.
The company constructs the perfect management system, introduces the outstanding performance management pattern in 2007, pays attention to the process design, Has passed ISO9001:2015 quality system, ISO14001:2015 environmental management system, OHSAS18001:2011 occupational safety and health management system certification and mechanical safety and quality standardization of the national level II audit certification.
The company has a strong R & D team and production capacity, for the national high-tech enterprises, the construction of the "National Recycling Copper Research Center," Zhejiang Province Enterprise Engineering (Technology) Center, Changzhen Copper Industry-Zhejiang University functional Materials Research and Development Center and Liaoning University of Technology-Changzhen Copper Industry Materials Research Station have been established. Academician Qiu Dingfan and professors in colleges and universities and authoritative figures in the copper industry have been hired as consultants to set up academician workstations in 2017. At present, the company has an annual output of 100000 tons of high-precision environmental protection copper deep processing capacity, with 41 patents authorized by the state, including 13 invention patents, drafting, system, revision of 17 national and industry standards.
The company has won the national copper rod and wire top 10 enterprises, Zhejiang Province green enterprises, Zhejiang Province industrial circular economy demonstration enterprises, Zhejiang Province learning enterprise founding unit, Zhejiang Province credit management demonstration enterprises, Zhejiang merchants national top 500, Ningbo City Top 100 Enterprises, Yuyao City Mayor quality Award and many other honors. "Changzhen" firm is recognized as a well-known trade name in Zhejiang Province, "Changzhen Brand" copper has been appraised as famous brand products in Zhejiang Province.
In the future, the company will continue to focus on the professional processing of brass rods, wires, profiles at home and abroad, continue to promote the integration of the two, in order to promote the replacement of machines and other means, to achieve the goal of improving quality and efficiency, to achieve the transformation of enterprises to high-end precision "wisdom" manufacturing.
Changzhou Yuanchi Copper Co., Ltd.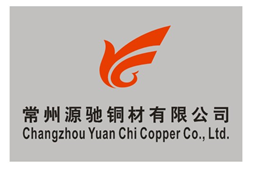 Adhering to the business philosophy of "reputation first, quality first", Yuanchi Company is a professional copper alloy manufacturing enterprise, striving to create a first-class brand in the market. The company is mainly engaged in: tin bronze, lead bronze, nickel-copper alloy, brass and other copper alloy ingots, rods, tubes, plates, rows, and can produce various types of copper alloys according to customer needs. The company has high precision, high quality, high efficiency modern production equipment and testing equipment. it introduces advanced copper alloy testing equipment such as spark direct reading spectrometer and hand-held spectrometer from Germany. the company has the advantage of quality first and price advantage. In the copper processing industry has a good reputation, over the years accumulated a wealth of industry resources, won the praise of the majority of customers, we in the spirit of integrity, dedication, innovation and enterprising spirit, committed to expanding the global market, Willing to work with all partners to build a great cause!
Ningbo Jinlong Copper Co., Ltd.

Located in Zhenhai District of Ningbo City, founded in 1989, is a production of lead brass rods, copper wire, profiles, set industry, trade and one of the top 10 enterprises at the district level. The company now has more than 450 employees, including more than 40 senior and middle-level professionals, total assets of 1 billion yuan, covering an area of 120000 square meters.
The company has excellent production equipment, strong technical force, with advanced lead brass continuous casting and drawing processing technology and technology, specializing in the production of HPb 58 ≤ 3, HPb59-1, HPb62-1, Europe, the United States, Japan standards of the circular,
Square, hexagonal, special-shaped and other copper rods, copper wires, profiles, specifications up to more than 2000 kinds, and the production of cast lead brass ingots, the annual production capacity of 80000 tons. Products are widely used in hardware, sanitary ware, auto parts, machinery, electrical appliances and other more than 40 industries, for industrial enterprises to provide quality raw materials.
With the development of the company's foreign trade business, a long-term and stable cooperative relationship has been established with suppliers from many countries, which fully ensures the quality and quantity of raw materials.
Science and technology promote progress, innovation creates the future. In order to meet the needs of market competition, the company continues to optimize the product layout and product structure, constantly innovate the business model, constantly introduce new machinery and equipment, towards the direction of specialization, technology and branding.
Since its inception, has been adhering to the "people-oriented, integrity, rigorous" business philosophy. Pay attention to talent = pay attention to science and technology, pay attention to innovation, character, product excellence, so that customer satisfaction is always our goal.
Huangshan Long Yue Copper Co., Ltd.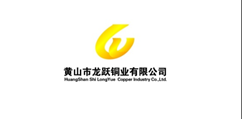 Huangshan Long Yue Copper Co., Ltd. is located in the Yao and Shun Plate of Xiuning Economic Development Zone, covering an area of 35 mu, with total assets of nearly 200 million yuan. there are more than 300 employees, 25 middle-level managers and 12 professional and technical personnel. The company has excellent production equipment, strong technical force, with advanced series of brass continuous casting and drawing, copper products finishing technology and technology, has formed an annual output of 35000 tons of recycled copper utilization and production capacity, In the domestic industry ranked in the top 10. Mainly produces bar series, pipe, profile, wire, deep processing copper products and other products. because of its stable performance and unique characteristics, it is widely used in hardware, sanitary ware, auto parts, machinery, electrical appliances and other industries. It has become a high quality supplier of raw materials to many industrial enterprises at home and abroad.
Since the company entered the Huining Economic Development Zone in 2008, with the strong support of the county party committee and county government, the development of enterprises has made great progress, the scale of production, the payment of taxes and the realization of the total amount of imports and exports continue to grow. In 2017, a total of 31104 tons of production was completed, an increase of 3.04 percent, sales revenue of 1.1434 billion yuan, an increase of 18.63 percent, and state and local taxes of 79.15 million yuan. The increase was 19.72 per cent (the company paid 646.68 million yuan in national tax and 72.11 million yuan in local tax by the end of 2017), and the self-import of copper scrap was US $44.35 million, an increase of 32.75 per cent. In the ranking activities of the top 100 private enterprises in Anhui Province, the scale of enterprises, the total amount of taxes and foreign exchange earnings from import and export entered the top 100 and the top 50, respectively. Through the efforts of the newly relocated copper finishing extension industry chain project this year, sales revenue reached 131.8 million yuan in 2017, an increase of 79.4 percent, laying a solid foundation for enterprises to successfully achieve product transformation, upgrading and sustainable development.
Ningbo Jintian Copper Industry (Group) Co., Ltd.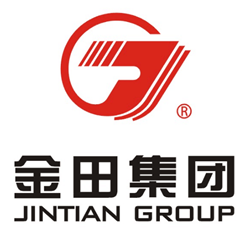 Ningbo Jintian Copper Industry (Group) Co., Ltd. (hereinafter referred to as: the company), founded in 1986, is the leading enterprise in China's copper processing industry, but also the largest recycled copper processing and utilization enterprises in China.
The company covers an area of more than 2000 mu, nearly 5000 employees, the company's industry covers copper processing, high-tech materials, building materials and other fields, under the jurisdiction of more than a dozen subsidiaries, "Jintian" registered trademark and "Jack Dragon" registered trademark was appraised as "China well-known Trademark". The company's product structure is reasonable, the category is complete, the copper alloy plate belt, the copper alloy tube, the wire, the rod and the cathode copper, the enamelled wire, the neodymium iron boron magnetic material is appraised as the famous brand product of Zhejiang Province, Standard cathode copper, oxygen-free copper wire, all kinds of copper wire, copper rod, copper plate, copper row, copper strip, copper pipe, enamelled wire, valve, water meter, magnetic materials and other main products are in the forefront of the industry.
The company has set up "national enterprise technology center" and "national postdoctoral workstation", presided over to participate in the formulation of a number of national and industry standards, by virtue of advanced recycled copper intensive processing technology, It has been appraised as the pilot unit of "National Circular economy" and the first batch of "Urban Mineral" demonstration bases in China. The company takes "green gold field" as the goal, pays attention to environmental protection and ecological construction, strengthens lean management and continuous improvement, and has passed ISO9001, OHSIS18001, ISO14001 and other system certification. He has won "National Industrial Tourism demonstration sites", "innovative pilot Enterprises in Zhejiang Province", "leading demonstration Enterprises in Transformation and upgrading in Zhejiang Province", "leading backbone Enterprises in Provincial Industrial Industry", "quality Award of the first Mayor of Ningbo City", "City 'two modernizations' fusion benchmarking enterprises" and other honorary titles.
The company has always adhered to the business philosophy of "operating according to law, doing business in good faith, independent innovation and scientific development", taking "learning, team, integrity, responsibility and openness" as its core values, and advocating "family-style interpersonal relations." School-style education and training ", pay attention to the use of advanced culture to rally people, cultivate people, motivate people, care for employees, regard employees as partners." The company was first appraised as a credit AAA level enterprise, the national "abide by the contract, heavy credit" unit, "the national model labor relations harmonious enterprise", "the national model worker's home", "the provincial civilization unit".
In the future development, the company will follow the development road of "management modernization, operation digitization, development scale, operation capitalization", continue to implement the scientific concept of development, and constantly innovate the development model. We will continue to optimize the industrial layout and product structure, intensify scientific and technological innovation, speed up the pace of transformation and upgrading, and become the benchmark for the industry in order to "create customer value and build a century-old enterprise." To contribute to China's industrial power "mission vision and strive hard."