Nickel prices rebounded at the end of last week. Nickel plunged sharply in Shanghai on Thursday (March 8), closing down 2% during the day. But Shanghai nickel rallied sharply over the weekend, and from the one-hour trend, it can be seen in Shanghai nickel rose violently on Friday night and closed up more than 4 per cent last week. On Monday, Shanghai Nickel continued its previous strength, leading the rally in commodities.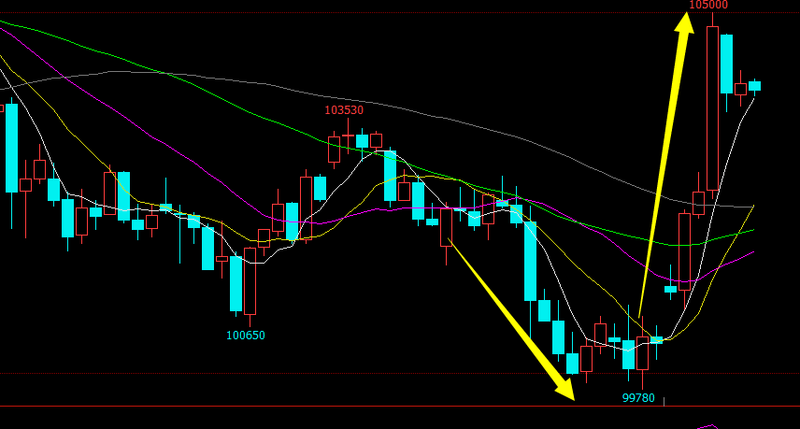 Last week's review: high stock of stainless steel weighed on nickel prices
Shanghai nickel dived on Thursday, mainly hit by high inventory data. According to SMM statistics, it is found that the domestic stainless steel inventory is high, and the downstream demand is not good. Social inventories of stainless steel climbed to about 400000 tons after the festival this year, well above the same period last year and above last year's peak.
Nickel trend in detonating period of write-off of warehouse receipts
At the end of the week, the sharp rise in the inner disk was mainly caused by the pull-up of the outer disk, the decline in the inventory of the outer disk and the sharp increase in the cancellation of warehouse receipts. LME nickel stocks fell 1890 tonnes, or 0.6 per cent, to 328998 tonnes on March 9, according to official LME data. In addition, cancelled warehouse receipts jumped 27185 tonnes to 127589 tonnes, an increase of 27 per cent, the largest increase in nearly six years. LME nickel closed up more than 4 per cent last week.
Expectation: demand recovery expects nickel price to fluctuate strongly in the short term
Nickel inventory is gradually reduced, and the support strength of nickel itself is getting stronger and stronger in the short term. Stainless steel market mild recovery, mainly restricted by Wuxi, Foshan two social high inventory. In addition, the Philippine nickel mine is still in the rainy season, imported nickel ore can not cause trouble to nickel prices in the short term.
But in the medium to long term, SMM believes the Philippine nickel plant will resume shipments and increase production after the rainy season ends in March. At the same time, Indonesian shipments are also in the process of increasing, China's nickel imports will increase significantly. Nickel prices may then face pullback pressure.