Today's focus

[power grid] the State Grid plans to connect 3 million charging piles on the basis of the current vehicle networking platform by 2020, basically realizing that electric vehicles "have no hindrance in the city and travel between cities without worry."
Ministry of Public Security: by the end of 2017, the number of motor vehicles in China had reached 310 million, of which 217 million were cars; the number of motor vehicle drivers reached 385 million, of whom 342 million were motor vehicle drivers.
Ford, the US carmaker, has announced a sharp increase in investment in electric vehicles, planning to invest $11 billion by 2022 to launch a total of 40 pure electric or hybrid models.
Ford will invest $11 billion to launch 40 electric vehicles by 2022.
[property Market] Jiangsu Bureau of Statistics: from January to November 2017, the investment in real estate development in Jiangsu Province was 887.8 billion yuan, an increase of 7.4 percent over the same period last year, slightly lower than that of the whole country; Previously, according to the National Bureau of Statistics, from January to November 2017, the country's investment in real estate development totaled 10.0387 trillion yuan, an increase of 7.5 percent in nominal terms over the same period last year, down 0.3 percentage points from January to October.
China Institute of Information and Communication: in December last year, 42.612 million units were shipped in the domestic mobile phone market, down 32.5 percent from the same period last year and 491 million units in the domestic mobile phone market for the whole of 2017, down 12.3 percent from the same period last year.
Macro focus
China:
2018 will continue to be a year of regulation, and the process of financial deleveraging and financial ecological remodeling is irreversible. For bond markets, the most intense emotional shock may be over, but the impact of institutional behavioural adjustment will last for a long time. In the process of returning to the source of the financial industry, the bond market will continue to face the contraction of the demand side, the adjustment trend is difficult to reverse, and will face a series of potential shocks in the future, the market interest rate may maintain high or even further higher.
In 2017, central enterprises fought a battle to improve quality and increase efficiency, realizing a cumulative revenue of 26.4 trillion yuan and a total profit of 1.4 trillion yuan, an increase of 13.3 percent and 15.2 percent respectively over the same period last year. In 2018, central enterprises will complete the target of reducing excess coal capacity by 12.65 million tons and consolidating coal production capacity by 80 million tons.
Haitong Jiang Chao: the impact of the downward revision of local GDP includes: 1. the downward revision of economic data is bound to have an impact on the short-term economy, after a long-term adjustment in order to recover slowly; 2. the downward revision of economic and tax data has weakened debt security and increased local debt pressure. Under the limited fiscal revenue, the traditional mode of relying on borrowing to support the substantial expansion of industrial investment has been difficult to sustain. It is urgent to promote the reform of finance and taxation and expand the local tax sources.
Europe and the United States:
ECB official ArdoHansson said that if the economy and inflation progress in line with expectations, the ECB may be in place after September to end the QE. Today, the euro rose to a three-year high.
Most senior Fed officials have publicly discussed adjusting monetary policy targets, including inflation targets or QE ranges. With that in mind, Goldman Sachs expects the Fed to open a new framework for monetary policy this year or next. The first to adjust or price level targets and nominal GDP targets.
Americans are more dependent on the use of credit cards than ever before, and credit card debt levels have hit new highs, raising concerns about potential economic problems in the future. Revolving credit in the United States, dominated by credit card debt, rose $11.2 billion to $1.023 trillion in November, according to data released by the Federal Reserve. That's a little higher than the record set when the housing and credit bubbles burst in April 2008.
Bundesbank executive committee member Dong Bray said at a forum in Hong Kong, China, on the 15th that the Bundesbank has decided to use some of its foreign exchange reserves to invest in renminbi assets.
Most economists expect the Fed to raise interest rates again in March and June. Nearly 93 per cent of business and academic economists predicted in this month's survey that the Fed would raise interest rates at its policy meeting on March 20-21. Because Powell has always supported the policy direction of former Fed chairmen Bernanke and Yellen, neither the market nor economists believe Powell will deviate significantly from the Fed's current plan, that is, to raise interest rates gradually.
Related market
As oil prices soar to a three-year high close to $70 a barrel, the idea that countries such as OPEC and Russia will end production cuts early is spreading. Citigroup, Societe Generale and Morgan Stanley all expect OPEC to begin phasing out production cuts in the middle of the year and ending them in December.
[oil Price Outlook] Bank of America Merrill Lynch sees a market gap of 430000 barrels a day this year, compared with a previous forecast of 100000 barrels a day. The OPEC is likely to follow the Fed's example of shrinking its balance sheet, implying a slight increase in monthly production after 2019.
[oil Price Outlook] Deutsche Bank analyst Michael Hsueh and others wrote in an emailed report that the recent recovery in oil prices reflects a sharp drop in crude oil production in Venezuela and increased demand in Africa. Brent oil is expected to rise from $55 to $62 a barrel in 2018.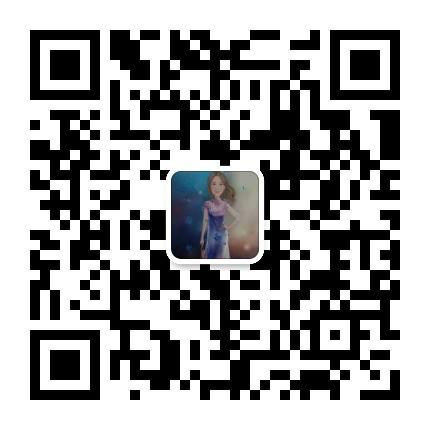 Scan QR code to join SMM metal important news push group