SHANGHAI, Dec.5 (SMM)-We upgrade lead prices in 2018 to $2,650/t (from $2,255/t) as demand stabilises rather than declines from current levels.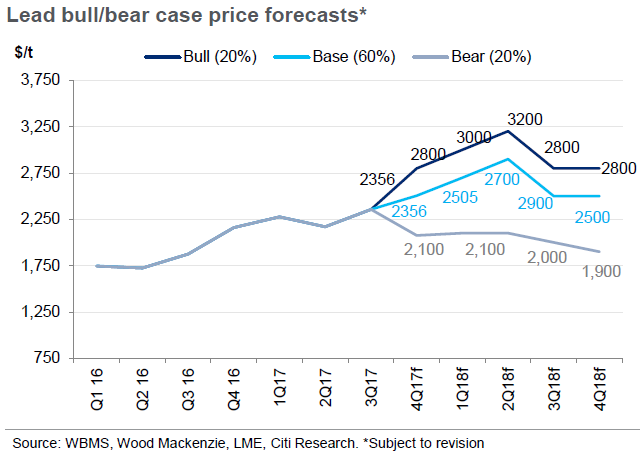 Lead – mixed supply signals
A crunch in mine supply has already shown signs of easing.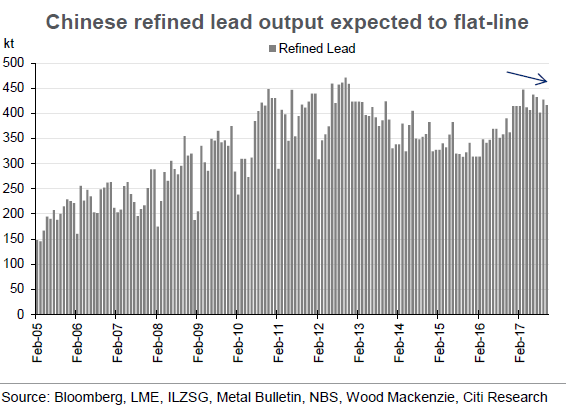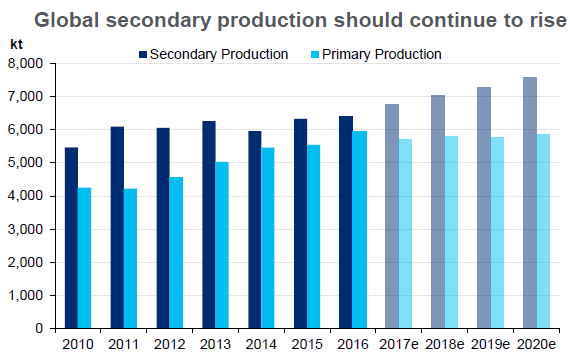 ---
The article is edited by SMM and is provided for information purpose only. It does not mean SMM agrees with its views and SMM assumes no liability for accuracy of information contained or quoted in the article.